Krispy Kreme offering $1 deal, birthday confetti doughnuts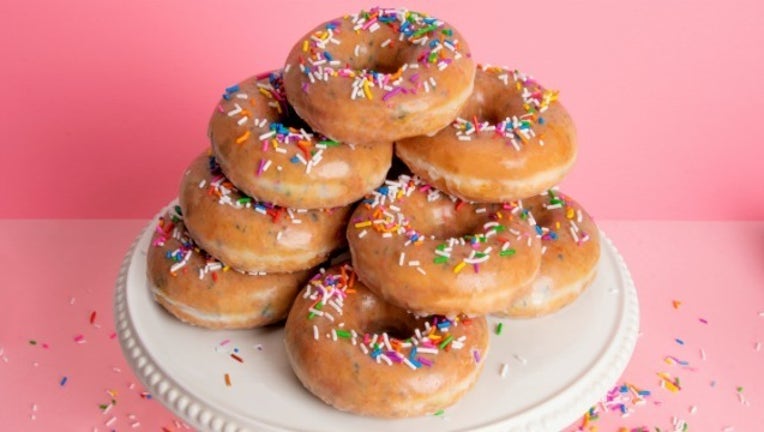 ATLANTA - Krispy Kreme is celebrating its 81st birthday Friday with a delicious deal and a new menu item. 
"Buy one dozen doughnuts, get one dozen Original Glazed Doughnuts for $1" will be offered for one day only, on Friday, July 27. 
The doughnut chain is also be launching its new Glazed Confetti Doughnut Friday in honor of its birthday. The celebratory sweet treat will be offered for one week only, until August 2, at participating stores. 
KK's Glazed Confetti Doughnut will feature a vanilla birthday cake flavored dough with confetti sprinkles throughout, glazed in class Original Glaze, then topped with colorful sprinkles. 
"One of our favorite times during the year is when we get to celebrate our birthday with our fans," said Mike Tattersfield, Chief Executive Officer of Krispy Kreme Doughnuts. "In addition to offering a delicious dollar deal on an extra dozen of our Original Glazed® Doughnuts, we've 'birthday-ed' up our awesome Original Glazed® Doughnut, creating a whole new experience."
Krispy Kreme customers who celebrate on Friday are encouraged to use the hashtag #KrispyKremeBirthday on social media.