America Celebrates NOW: Watch live coverage from across the country on the Fourth of July
Ever wonder how the rest of America celebrates Independence Day? 
This Tuesday, you can be a part of July 4th celebrations across the nation with LiveNOW from FOX.
The day will begin with parades and end, of course, with fantastic firework displays. You can watch these events and more from coast to coast beginning at 7 a.m. ET - 2 a.m. ET.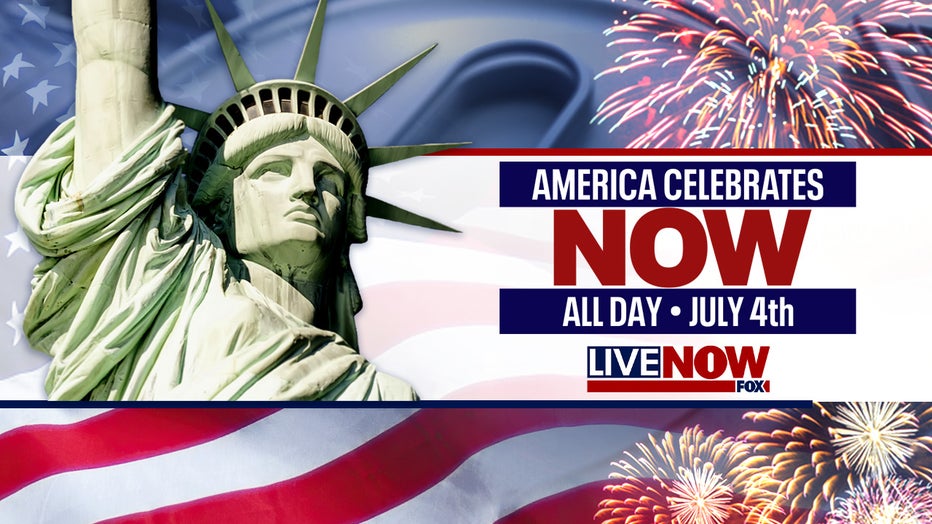 Some of the events you can watch live include: 
Local July 4th parades in Georgia, Milwaukee, Arizona, Maryland, Virginia, Texas, California, Pennsylvania, and Minnesota
National Independence Day Parade in Washington, D.C.
Fireworks in Washington, D.C., NYC, Jersey Shore, St. Petersburg, Fla. Houston, Lake Minnetonka, Minn., Clawson, Mich., Phoenix, San Francisco, Seattle and more across the country
Where to watch
You can watch LiveNOW from FOX for free wherever you stream, from your TV to your phone to your tablet.  
You can find LiveNOW from FOX on FOX NOW, Amazon Freevee, Amazon News, fuboTV, LG Channels, Plex, The Roku Channel, Samsung TV Plus, Tubi, Vizio WatchFree+, Xumo, YouTube and YouTube TV.