John Lewis to receive Liberty Medal for civil rights work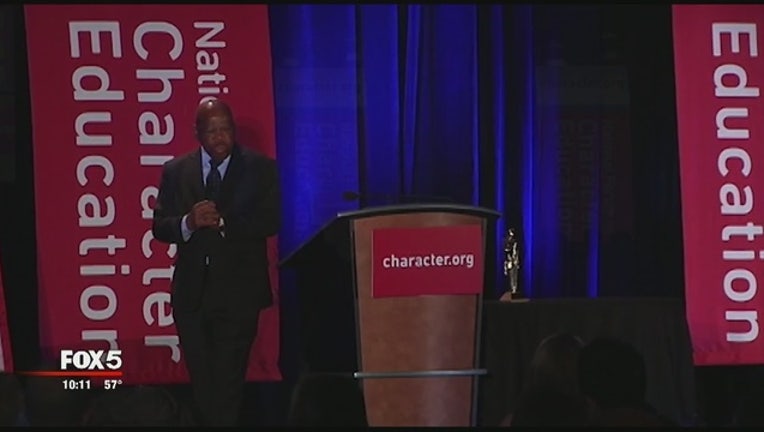 article
PHILADELPHIA (AP) — U.S. Rep. John Lewis will be honored with Philadelphia's Liberty Medal for his dedication to civil rights.
In announcing the award Thursday, National Constitution Center CEO Jeffrey Rosen says Lewis's leadership "helped to extend the blessings of liberty and equality to all Americans."
Lewis, a civil rights veteran repeatedly threatened with violence while working for voting rights in the Jim Crow South, was a King lieutenant and the youngest speaker at the 1963 March on Washington. He has represented Georgia in the U.S. House since 1987.
He'll be presented with the award in a Sept. 19 ceremony.
The medal is given annually to those who strive to secure liberty for people worldwide.
Previous Liberty Medal winners include the Dalai Lama, Nobel laureate Malala Yousafzai and rock singer Bono.