Jimmy, Rosalynn Carter mark 70 years 'even closer together'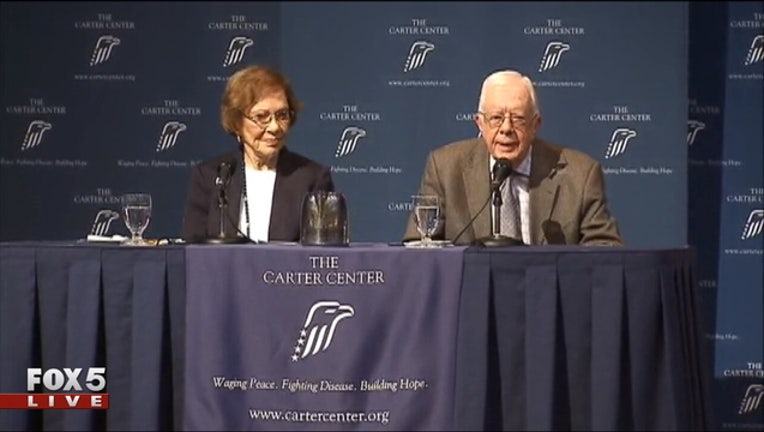 article
ATLANTA (AP) — As they prepare to celebrate their 70th wedding anniversary, Jimmy and Rosalynn Carter say his recent treatment for cancer has drawn them even closer together.
The former president and first lady told The Associated Press on Wednesday that they will spend their July 7 anniversary together in their hometown of Plains, Georgia. The opportunity is rare for the Carters, still active at the human rights organization they founded in 1982.
Jimmy Carter is 91; Rosalynn Carter is 88. They say mutual respect and giving each other space to pursue separate interests and projects have made each day of their marriage special.
Jimmy Carter revealed his cancer diagnosis in August. In March, he announced that doctors found no more sign of the disease and he would stop receiving regular drug treatments.