Jimmy Carter's Church Adjusts to Demand for Sunday Lessons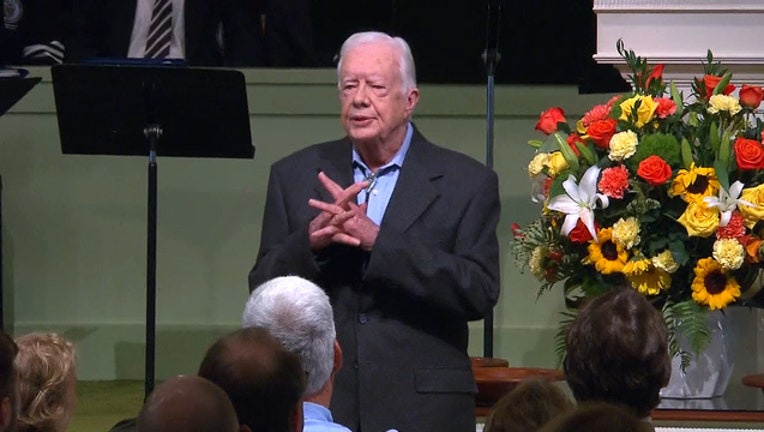 article
PLAINS, Ga. (AP) — Members of a small Baptist church in southwest Georgia where former President Jimmy Carter frequently teaches Sunday school lessons are capping the number of people who can attend.
Church representatives said in a statement that starting this Sunday, only 400 people can attend the lesson inside the church.
Carter's recent disclosure that he's being treated for cancer that spread to his brain drew more than 700 people to Maranatha Baptist Church on Sunday. The 90-year-old Carter taught two classes and took photos. Organizers say that strained him.
Any overflow visitors can watch a live stream of the lesson at the nearby high school, which is now a visitor center and museum.
Carter is scheduled to teach this weekend and three times in both September and October.
___
Online: http://www.mbcplains.org/