Well-known man living on streets found shot to death in NW Atlanta parking lot
ATLANTA - A man was found murdered in the parking lot of a boarded up northwest Atlanta store. 
Someone reported a person was shot at around 7:20 a.m. on James Jackson Parkway.
Loved ones said Clermon Walker lost his life the way he lived it, on the streets of Atlanta.
Family members rushed to the scene as word of the shooting spread.
"We drove over here as fast as we could through traffic, on the side of the road, as quick as we could, and I saw him on the ground," the man's son, Jeremiah Evans, said.
Walker's loved ones said they would've taken him in but he preferred a nomad's life.
Walker was well known in the neighborhood.
Mourners gathered near a memorial in the parking lot off James Jackson Parkway, where his life came to a violent end.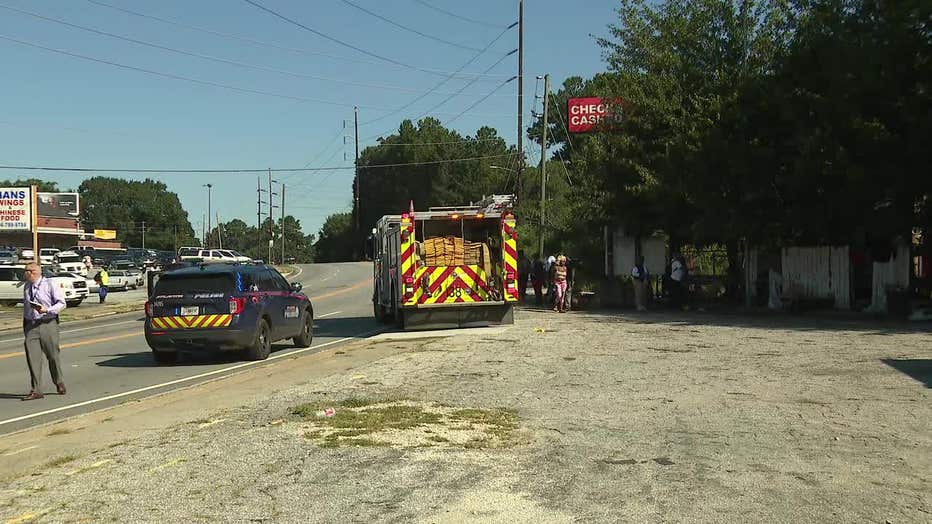 Atlanta police investigate a shooting on Aug. 31, 2022, on James Jackson Parkway. (FOX 5 Atlanta)
"It makes me sad because it's my brother and their father and they won't be able to see him no more," said family friend Deontae Harris.
Ronald Childress was sleeping nearby and didn't hear the gunshots. He called 911 after someone told him they'd discovered Walker's lifeless body.
"I didn't see when he was over there, when he came," Childress said, "when he got shot. I don't know."
Homicide detectives canvassed the area, searching for information that might point to a suspect and a possible motive.
As police searched for the shooter, Walker's brother Kennard Davis called for an end to gun violence.
"For those out here in these streets carrying guns, taking the lives of people, ruining their communities, ruining families, it has to stop. It has to stop," said Davis.