Isakson raises over $800K in last 3 months for Senate race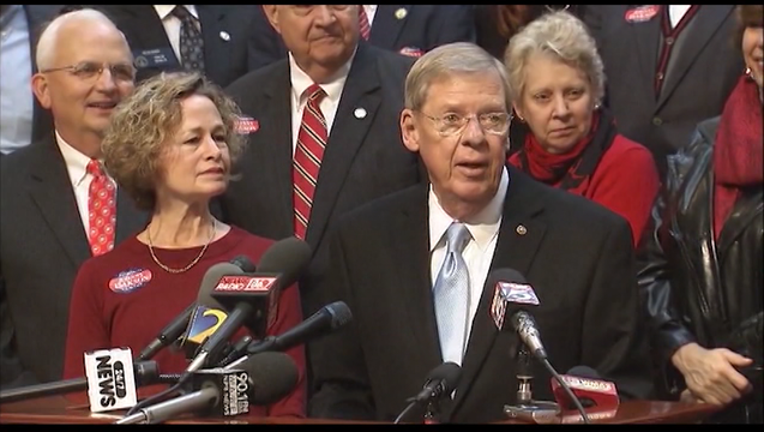 article
ATLANTA (AP) — Republican U.S. Sen. Johnny Isakson says he's raised more than $888,000 in the past three months for his re-election campaign.
Isakson's campaign on Tuesday said the incumbent had about $5.7 million in cash as June ended.
The campaign statement said Isakson raised the money between April 1 and June 30, a period including the May 24 primary. Reports to the Federal Election Commission before the primary say Isakson raised about $156,000 from April 1 to May 4.
Isakson defeated two primary challengers to seek a third term.
In November, Isakson faces Democrat Jim Barksdale, a first-time political candidate who contributed more than $1 million during the primary against two other candidates. Barksdale's campaign hasn't released figures for the same period yet.
Libertarian Allen Buckley, a Smyrna attorney, also is running.