'Infinity War' upstages 'Star Wars' at star-studded fan expo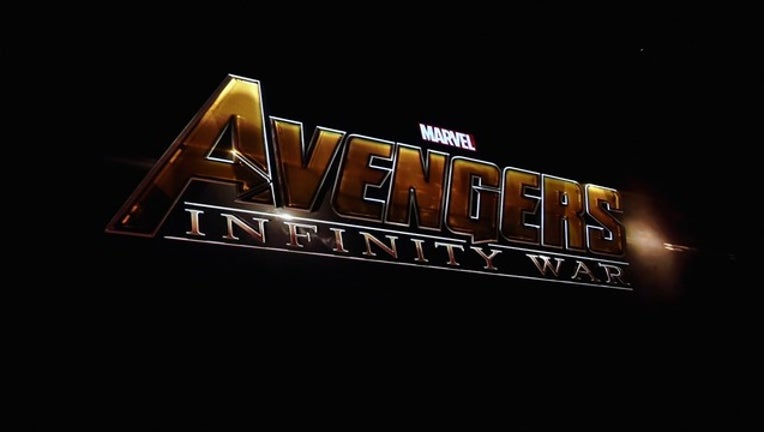 article
ANAHEIM, Calif. (AP) - A hair-raising teaser trailer for "Avengers: Infinity War" stole the show at the star-studded presentation of the Walt Disney Studios upcoming live-action films at the studios' fan convention D23, upstaging even "Star Wars: The Last Jedi," Oprah Winfrey and Mary Poppins.
"Star Wars" fans did get a little morsel of footage in a behind-the-scenes featurette from the upcoming space saga and a lively panel with the film's writer-director Rian Johnson and a few of the film's stars. But audiences have yet to see a full trailer for the film.
Instead, it was the ultimate Marvel Cinematic Universe team-up "Avengers: Infinity War" that got fans really excited.
Marvel Studios head Kevin Feige was on hand with a stage full of stars that included Robert Downey Jr. as Iron Man, Chris Hemsworth as Thor, Benedict Cumberbatch as Doctor Strange, Tom Holland as Spider-Man, Sebastian Stan as The Winter Soldier, Elizabeth Olsen as The Scarlett Witch, and Josh Brolin as the ultimate bad guy Thanos.
The trailer, which has not yet been released online, was packed to the brim with tantalizing scenes, including Thor, floating and near dead in deep space being rescued by the Guardians of the Galaxy; Spider-Man's hair standing up on his arm; Tony Stark ominously warning that, "He's coming for us," likely talking about Thanos; and Thanos himself gripping a weakened Thor's skull and looking ready to crack it with ease.
"Avengers: Infinity War" comes out May 4, 2018.
Almost on par with the "Infinity War" enthusiasm was the response to the footage for the Mary Poppins sequel "Mary Poppins Returns," a colorful and topsy-turvy new installment in the world of P.L. Travers from director Rob Marshall.
Emily Blunt, who takes on the role of Mary Poppins, said she wanted to "pay homage" to what Julie Andrews had done in the 1964 classic but also "find my own space."
"I had to do my own version of her," Blunt said. "I think she is a little more acerbic and odd and vain and weird in the books. We went that direction a little more."
"Hamilton's" Lin-Manuel Miranda co-stars as a lamplighter Jack in a cast that also features Dick Van Dyke, Angela Lansbury, Meryl Streep and Colin Firth. "Mary Poppins Returns" bows on Christmas day, 2018.
The studio also announced the casting for its live-action "Aladdin" remake, from director Guy Ritchie. Relative newcomer Mena Massoud will be playing the scrappy street urchin Aladdin, while "Power Rangers'" Naomi Scott will take on the role of Jasmine. Will Smith was previously cast in the role of the Genie.
"So honored & grateful for the opportunity to help bring this magical story to life once again," Massoud tweeted Saturday. "Let's get to work."
Disney also set a release date for its live-action "Dumbo," from director Tim Burton, for March 29, 2019.
Director Ava DuVernay was also in Anaheim to preview her adaption of Madeleine L'Engle's fantasy classic "A Wrinkle in Time ," along with stars Oprah Winfrey, Reese Witherspoon, Mindy Kaling, Chris Pine and newcomer Storm Reid, who plays the film's lead Meg.
Winfrey said she had not read the book when DuVernay approached her about playing Mrs. Which. But the sell that she "was one of the wisest women in the universe and is an angelic celestial being who is going to get to wear amazing costumes and gets to work with Reese and Mindy as a part of the Mrs. Team" was something she couldn't say no to.
Audiences were excited to get a glimpse, too, of the behind-the-scenes footage of "Star Wars: The Last Jedi." A sequel to "The Force Awakens," ''The Last Jedi" picks up with that film's near-literal cliffhanger when Daisy Ridley's Rey and Mark Hamill's Luke Skywalker meet.
Johnson laughed that this wasn't his first job for Disney - he worked for the company's Disney Channel before he made his first film.
"Pre 'High School Musical' Disney Channel," Johnson added.
He was joined on stage by Ridley, Hamill, John Boyega, Laura Dern, Gwendoline Christie, Kelly Marie Tran and Benicio Del Toro to hype the film and their shared love of Star Wars.
Curious newcomer Tran, Johnson said, treated the whole production like "an episode of Mr. Rogers," as she explored every corner of production, while Dern, also new to the series, couldn't help but mouth the word "pew" when shooting her blaster during filming.
Johnson also assured the audience, who have only seen Boyega's Finn in a seeming comatose state in the teaser trailer, that his character would get to "see some action" in the film.
"Finn is about to have a formidable opponent," Boyega added, as he sauntered over to Christie to size her up. "It's going to be very cool."
"The Last Jedi" blasts into theaters Dec. 15, or, as Disney Chairman Alan Horn said, 153 days from now.
Mum's the word on the other "Star Wars" film in the works - the Han Solo spinoff film that recently got a galactic shake-up when deep into production co-directors Phil Lord and Christopher Miller were replaced with Ron Howard.
Horn merely said that he'll have more to share soon.
D23, named after the year Walt Disney founded his company, runs through Sunday.
---
Follow AP Film Writer Lindsey Bahr on Twitter: www.twitter.com/ldbahr