Homeownership is the new hot wedding gift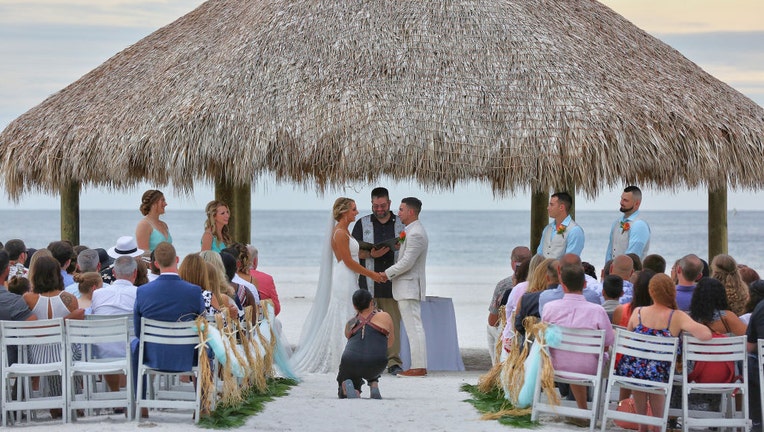 article
With sky-high housing prices and soaring mortgage rates, first-time homebuyers are getting squeezed out, and the reaction to these housing market conditions is affecting couples who are getting married.
According to research from Realtor.com and Censuswide released Wednesday, fine china and other traditional wedding gifts are out, and cash wedding gifts that are contributions toward homeownership are in. 
The research was conducted by Censuswide, with 2,291 respondents in the U.S. including 755 people who have created a wedding registry in the last 24 months. 
HOME LISTINGS PLUMMETED TO RECORD LOW IN MAY: REDFIN
There can be specific financial struggles for first-time homebuyers
"It's extremely difficult for first-time homebuyers right now," Realtor.com executive news editor Clare Trapasso tells FOX Business. "Any extra financial assistance they receive can mean the difference between becoming homeowners and remaining renters."
She shared how home prices are still extremely high and mortgage rates have jumped up to nearly 7%.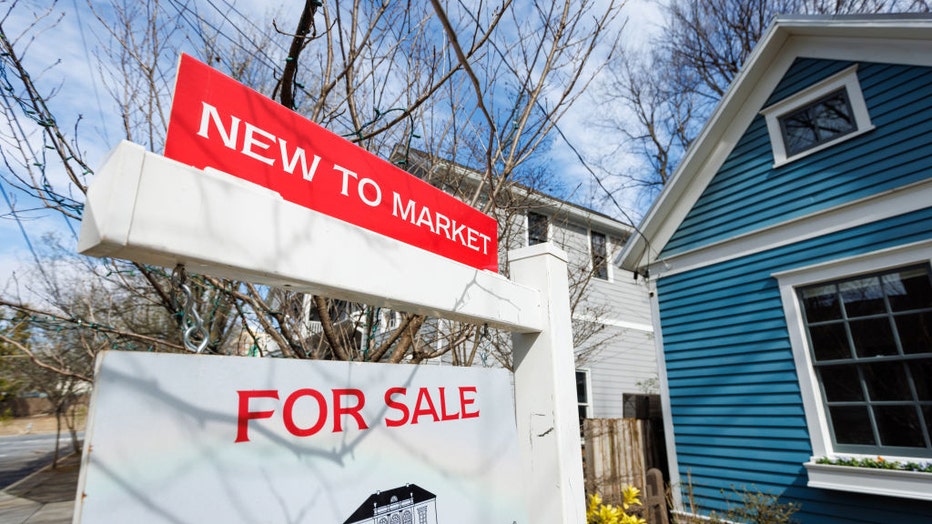 A "For Sale" sign outside a home in Atlanta, Georgia, US, on Friday, Feb. 17, 2023. (Dustin Chambers/Bloomberg via Getty Images)
"The lack of homes for sale means that bidding wars and offers over the asking price are persisting for the most desirable homes," Trapasso said.
First-time buyers also struggle with saving for a down payment. Inflation is high, rents have increased and student loan payments are resuming. All of these factors can make it a challenge for first-time buyers to come up with a down payment plus closing costs. 
Additionally, first-time buyers are also at a disadvantage as they don't have a home they can sell for a profit, Trapasso said.
"Many repeat buyers are using that home equity they have built and putting it toward their next home. That's giving them a big advantage over first-time buyers who may not be able to make such large down payments," Trapasso says.
In terms of what they'll need for their down payment, Trapasso reports first-time homebuyers typically put down 6% of the purchase price of their homes, according to the National Association of Realtors. "That's compared to 17% down for repeat buyers," she noted. 
Data shows newlyweds prefer to skip the silver, opt for cash
The study found that newlyweds would rather gift-givers skip traditional presents in favor of financial gifts toward the purchase of a home. Although this is their preference, the data also revealed that many feel obligated to register for traditional gifts they don't want.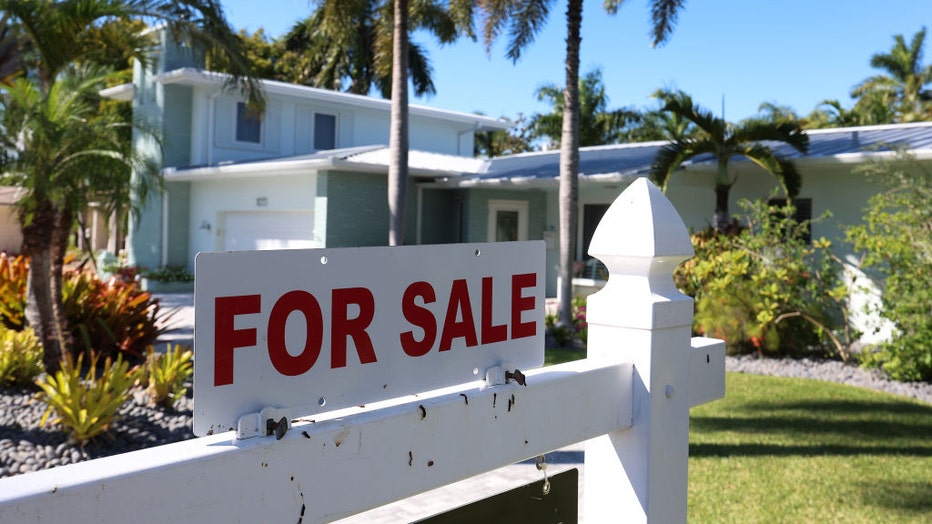 A 'For Sale' sign is posted in front of a single family home on October 27, 2022 in Hollywood, Florida. (Joe Raedle/Getty Images)
Newlyweds polled for the survey who have had a wedding registry in the last 24 months reveal this cash-focused gift trend is spot-on, as 85% say they would have preferred to have received money toward a down payment on a home, rather than a physical gift. And, 80% said that if they were creating a gift registry today, they would include an option for people to give them money toward homebuying expenses, such as a down payment, a mortgage payment or closing costs, according to the survey.
Financial assistance from wedding guests to make owning a home a reality is trending, according to the survey results.
"Many first-time home buyers are unable to afford to compete in today's tight housing market, but they don't want to remain renters forever," Trapasso told FOX Business. "They want a home of their own and the opportunity to build wealth. They are forgoing fancy blenders and china and asking for what they really want and need – financial assistance to become homeowners."
How are couples sharing their gift preferences?
There are a variety of ways couples are sharing their gift preferences, according to Trapasso. She said that some couples are direct by simply asking for cash they can use for purchasing a home. 
BIDEN'S 'SOCIALIST' MORTGAGE PLAN REVERSED BY GOP BILL
"They may do so verbally or add this to invitations or on their wedding websites," Trapasso said. 
Also, some registries and mortgage lenders, said Trapasso, allow couples to create a cash fund or homebuying fund that wedding guests can donate to in lieu of gifts.