Home cameras capture crook in action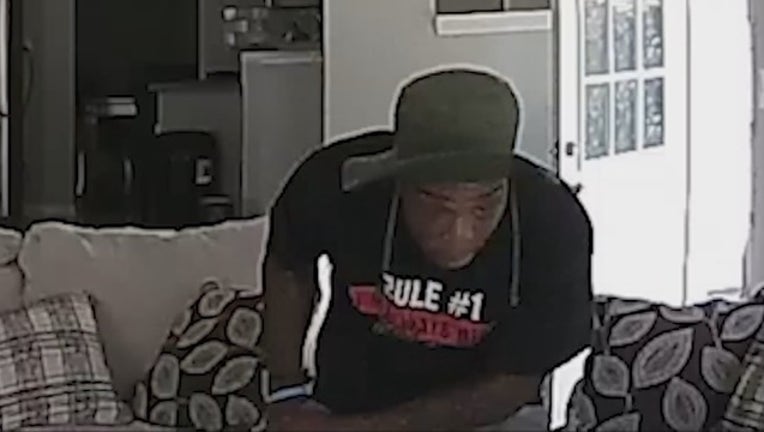 DEKALB COUNTY, Ga. (FOX 5 Atlanta) - Surveillance cameras capture a glimpse of a man burglarizing a home before he disables the electronic eyes.
The homeowner's alarm company alerted her to the break-in in progress at her home on Oakvale Falls Drive near Decatur on Wednesday afternoon. The homeowner believes the same man is responsible for other criminal activity in her community.
Brittany Wallace was at work when she got a call at around 4 p.m. from her alarm company telling her security cameras were disabled and a man wearing a ball cap was in her house.
Wallace said, "And they said that they got a glimpse of a man with a hat coming through my back door. They called police. I called police."
Responding officers arrived on the scene and found the rear door to the home kicked in. Wallace said the man stole three televisions.
Wallace installed a ring doorbell after the break-in, which gave her access to Ring video being posted by other residents in the community.
Wallace said, "I started to scroll what had been going on in my neighborhood before I got the ring doorbell and I saw an image that looked like the guy he had the same hat on."
She said the same man at her house was captured by other neighbors' surveillance cameras, loitering, checking doors and more.
Wallace said. "And the post said that he rang the doorbell several times and stole something off of their porch. I compared the pictures they look similar."
Wallace released the images in hopes someone will recognize the man and turn him in.
Wallace said, "There is nothing nobody can do or say or buy that will make me feel safe in my home like I once did before this happened."