High fire danger Thursday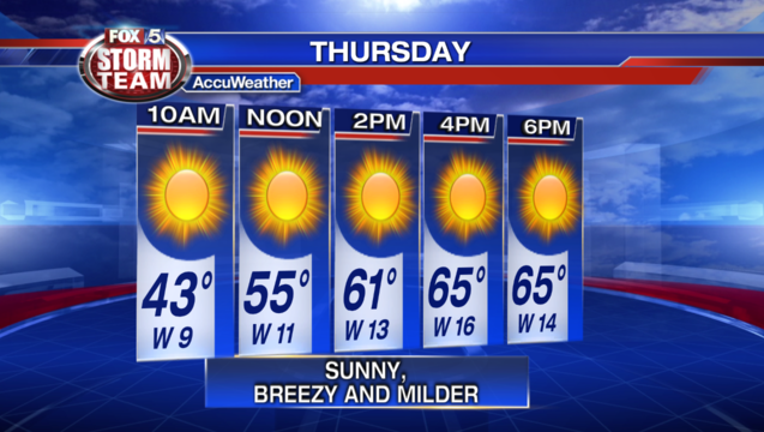 ATLANTA - The FOX 5 Storm Team says there's a high fire danger for portions of north Georgia Thursday afternoon. 
Thursday started off with a Freeze Warning, which expired at 10 a.m. Now, a warmup is expected midday up into the 60s. 
With the warm-up, some areas of North and Central Georgia could see a fire dangers increase. The relative humidity could dip below 25 percent for four or more hours in the afternoon into the evening.
Winds will be out of the west at 10 to 15 mph with gusts about 20 mph higher.
Some areas may cancel outdoor burning, so make sure to check local burn permitting authorities.
The good news is Friday should be nice with temperatures reaching 70.
But there are showers in the forecast for the weekend, with rain likely Saturday.
-----
Keep up with the latest watches and warnings by downloading the FREE FOX 5 Storm Team app and following @FOX5StormTeam on Twitter.
DOWNLOAD the FREE FOX 5 Storm Team app to keep up with this extreme weather