Woman confronts suspected Peeping Tom at Henry County Target
HENRY COUNTY, Ga. - Henry County police are hoping the public can help them find an alleged Peeping Tom who they say was caught by his victim at a local Target.
Officials say the situation happened Saturday between 4 and 5 p.m. at the Target on the 1800 block of Jonesboro Road in McDonough.
According to police, the victim was trying on different clothing when she looked up and spotted the man's cellphone either taking pictures or recording her.
When the woman confronted the man, he ran out of the store and drove off in a white 2014 Ford Explorer SUV with a California tag.
Officials shared a photo taken from surveillance footage of the man in hopes that someone knows who he is.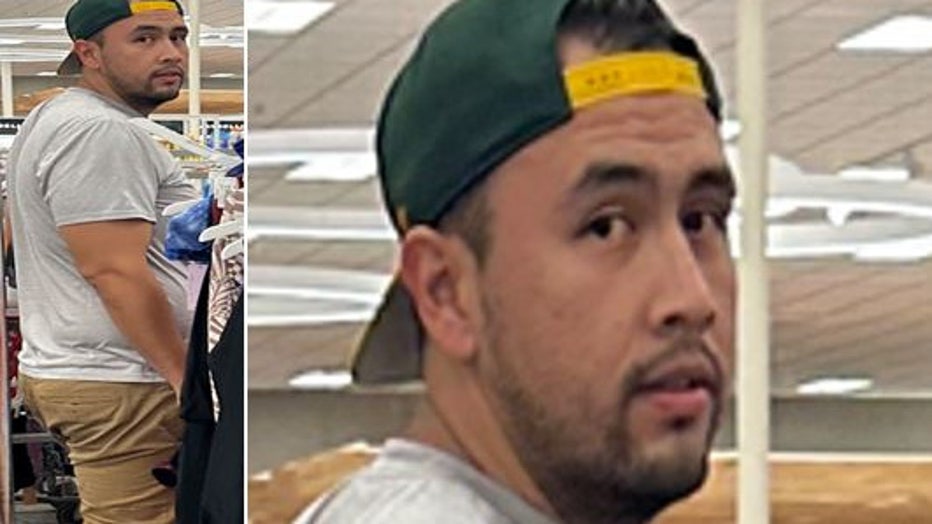 (Henry County Police Department)
If you have any information that could help identify the alleged Peeping Tom, call detectives at (770) 288-8211, the Henry County Non-Emergency Dispatch at (770) 957-9121, or text us tips to (770) 220-7009.