Hawks and Emory to build sports medicine and training center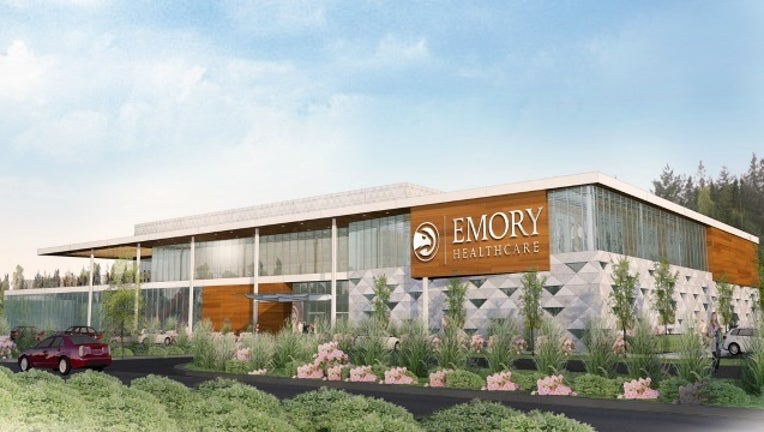 ATLANTA - It will be a first-of-its-kind, right here in Atlanta. The Hawks Basketball Club and Emory Healthcare are partnering to build a sports medicine and training center.
It will be located on Executive Park Drive in Brookhaven, serving as the team's official practice site. The most advanced technology will be housed in the center with amenities like no other.
Ground breaking is expected to be this summer on the 90,000 sq ft facility. With this collaboration, Emory will become the official sports medicine provider for the Hawks.
This new facility will be the first in the NBA to be co-located, including an entire sports medicine center. The combo will allow expert and immediate treatment, as well as on-site access to equipment.
The Hawks Principal Owner, Tony Ressler says:
The equipment will be enough to blow people's minds. From the 3 Tesla MRI Scanner that will diagnose soft tissue and bone bruise injuries--to the 3D motion capture that will measure joint stress and nutritional deficits--to doctors, surgeons, and specialists, Hawks players will get the utmost attention.
Read more details about the center, check out renderings, and design plans.