Gwinnett deputy helps rescue woman from burning home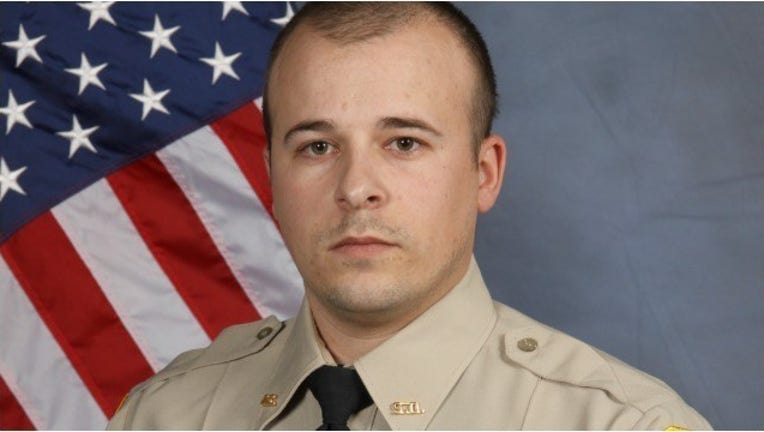 article
An off duty Gwinnett County sheriff's deputy helped save a woman from her burning home over the weekend.
On Sunday, Deputy Kyle McMinn was driving through Buford with his pregnant wife when they noticed heavy smoke.
Deputy McMinn decided to investigate when he didn't hear responding sirens. He found a home engulfed in flames in the 100 block of Westbrook Street in Buford.
Deputy McMinn found a man and woman on the upper deck of the home and a second man trying to help the two get down with an extension ladder. The woman was carrying an oxygen tank with hear.
McMinn helped the woman get down the ladder quickly and the second victim followed closely behind.
The Gwinnett County Sheriff's Office says the deputy helped relocate the three people and a family pet to a safer area away from the home.
According to fire officials, the second floor of the home collapsed down into the first floor and the house is considered a total loss. 
Deputy McMinn has worked for the Gwinnett County Sheriff's Office since 2011. He has declined interviews and released the following statement:
"I feel that I did the same thing anyone else would do. I will always do anything in my capacity to help others, which is why I entered the law enforcement profession. I'm just glad that this family is okay."