Gwinnett County Police needs public help identifying suspect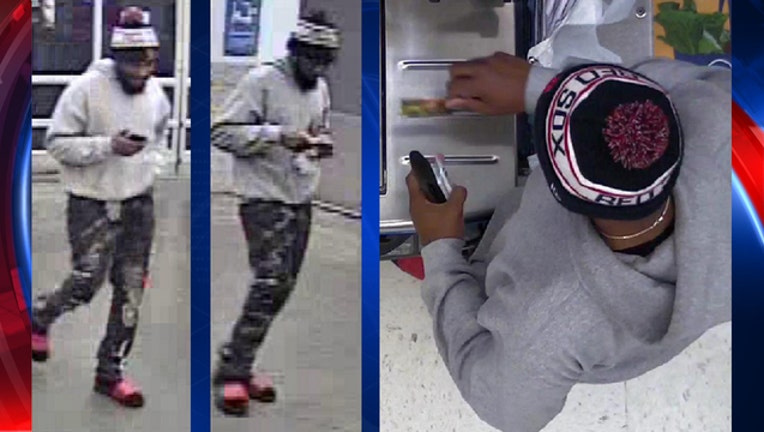 GWINNETT COUNTY, Ga. (FOX 5 Atlanta) - The Gwinnett County Police Department needs the public's help in identifying a suspect who broke into a car outside a gym.
Police say on February 4 the suspect broke into a car at a gym. Officer say the victim was in the gym for 50 minutes but when she returned her purse and credit cards were gone and the driver's side rear window was smashed. Six fraudulent purchases were made with the credit cards before the cards were canceled.
Police described the suspect as a black male who was in his 20s or 30s. Police said he had a full beard, was wearing a gray hoodie and camo pants when the belongings were stolen.
Anyone with information about this case is asked to contact detectives at 770-513-5300 or Crime Stoppers at 404-577-8477. Tipsters may be eligible to receive up to $2,000 cash as a reward.