Gwinnett County man arrested for pointing laser at police helicopter, officials say
GWINNETT COUNTY, Ga. - A Gwinnett County man is in jail after officials say he pointed a laser at a police helicopter.
"Aiming a laser is very irresponsible on the person's part, because it not only endangers the pilot, but it endangers the whole community," said Officer Hideshi Valle from the Gwinnett County Police Department. 
Investigators say the helicopter was flying over Pleasant Hill Road and Satellite Boulevard on July 22 when someone began pointing a green laser at its cockpit.
"We don't only take this seriously because it's our police pilots, but we take it seriously with any aircraft and the charges get forwarded to the FAA," Valle said. 
The flight crew was able to pinpoint the laser's origin and let other officers know to respond to the location.
"It might seem like something that is not serious to them because it's a little laser, but it has a big effect when it gets pointed at the pilots and it could be blinding," Valle said.
Police identified the suspect as 36-year-old Aurelio Angeles Bautista and charged him with pointing a laser at an aircraft.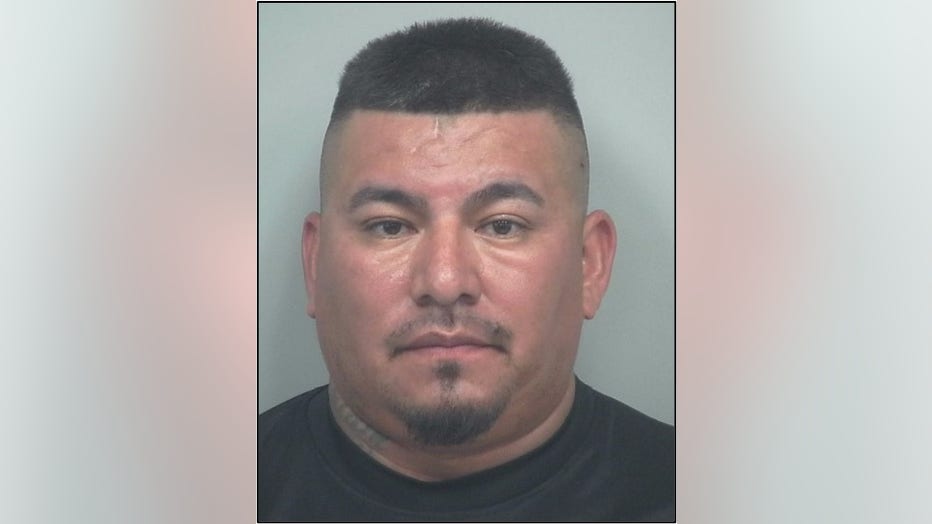 Aurelio Angeles Bautista (Gwinnett County Police Department)
"Pointing a laser at an aircraft is extremely dangerous because it can hinder the pilot's ability to handle the aircraft and interfere with onboard equipment," the Gwinnett County Police Department said in a statement. "This activity is illegal due to the potential harm it can do to the pilots, the aircraft, and the general public."
It is not just a crime in Georgia, but also a federal one. According to the FAA, there were nearly 9,500 laser strikes reported last year across the country. 
Data shows there have been more than 150 laser strikes reported in Georgia in the first five months of 2023. 
Bautista was booked into the Gwinnett County Jail. His case has also been referred to the FAA and the FBI Atlanta office.