Grandmother mourns loss of slain daughter's baby
CLARKSTON, GA. - Heartbreak on top of heartbreak for a metro Atlanta grandmother.
Twenty-year-old Shaniyah Rodriguez was pregnant when someone shot and killed her in February.
Doctors rushed to save the unborn baby, but this week, the baby died.
Additional charges are expected for Diamonte Haithcoats who is accused shooting Shaniyah.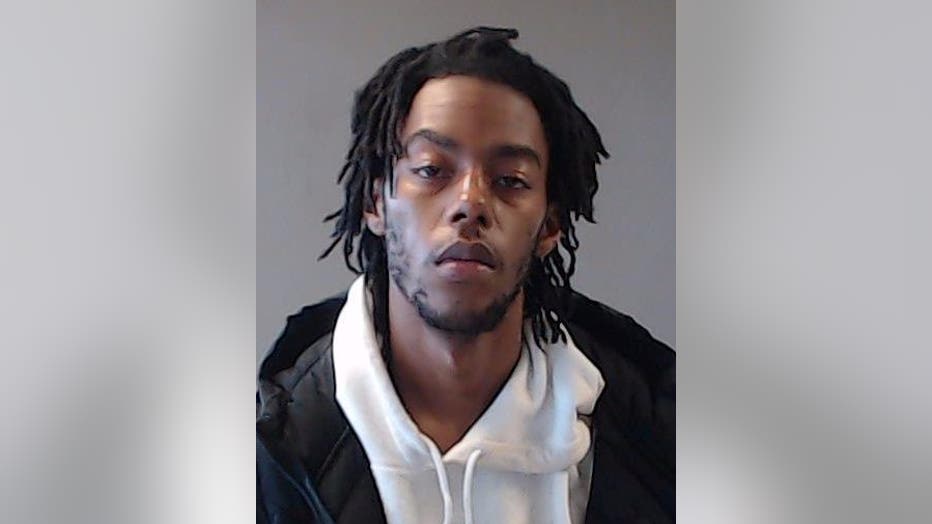 Diamonte Oiy'Shawn Haithcoats (DeKalb County Sheriff's Office)
This grieving grandmother says seeing the baby in the hospital was the only thing getting her out of bed every day.
"Milliani. I promised I tried my hardest to fix his mistakes," Adrienne Rodriguez said.
Rodriuez read a handwritten note on a clay hand sculpture as she works to comprehend the loss of her granddaughter Milliani
"The only thing getting me out of bed every day and trying after my daughter passed was the baby," Rodriguez said.
It's been nearly five months after police say her daughter, Shaniyah Rodriguez, eight 8 months pregnant at the time was shot in the head inside an apartment in Clarkston.
Shaniyah poses next to her mom for a photo. (Credit: Adrienne Rodriguez)
Diamonte Haithcoats faces charges in the case someone Adrienne knew and trusted.
"He took everything from me and that baby was it. That was all I had," Rodriguez said.
Doctors rushed to deliver Shaniyah's unborn daughter, Milliani, who has been fighting for life since then.
"Every day I held her, I sang to her, I prayed over her. I spoke life into her," Rodriguez said.
Adrienne said while the precious girl grew from 4 pounds to 14 pounds and was on a breathing machine she wasn't medically improving. 
"It's embedded in my head. I can't get that out of my head. That gasping for air and knowing I can't do anything," Rodriguez said.
Adrienne Rodriguez said she's praying her granddaughter will live a long full life.
From: FOX 5 Atlanta
As she wears a necklace with two hearts representing two generations gone, this grandmother will never stop fighting for justice.
"You were not my grandbaby, but you were my baby I never knew I needed. I love you for life," Rodriguez said.
Her 13-year-old son Nizzear was shot and killed in Carrollton during a home invasion. Police said the burglar intended to shoot someone else, but killed the young teen instead.
Adrienne now has one child left after losing two to gun violence.
No word from the DeKalb County District Attorney's Office on what additional charges Haithcoats will face.
If you want to help the family, click here.
https://www.gofundme.com/f/shaniyah-and-millianni-stop-gun-violence