Gov. Deal declares state of emergency following I-85 fire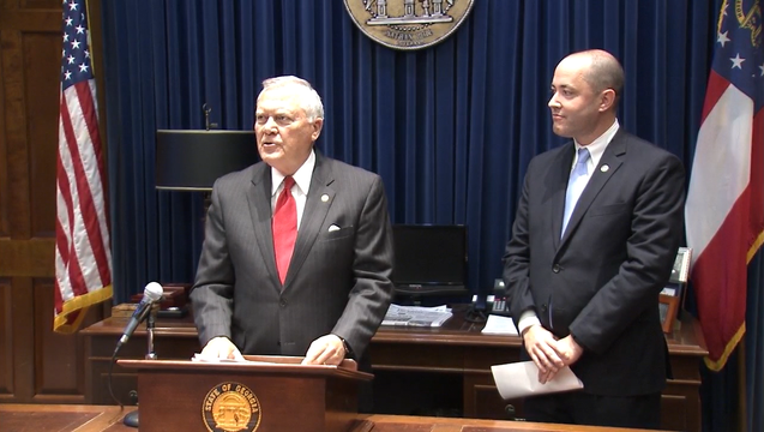 ATLANTA - Governor Nathan Deal declared a state of emergency for Fulton County following a major fire and subsequent bridge collapse on Interstate 85 Thursday evening.
State government agencies in Metro Atlanta delayed opening Friday morning and employees able to telecommute were encouraged to do so, in an effort to reduce traffic on Atlanta roadways.
PHOTOS: I-85 fire and overpass collapse
"The state is mobilizing all available resources to ensure public safety and minimize disruption of traffic as we continue emergency response efforts," said Gov. Deal. "The Georgia Department of Transportation (GDOT) is coordinating response efforts with the Georgia Department of Public Safety (DPS), the Georgia Emergency Management and Homeland Security Agency and other state and local officials. As this safety investigation and bridge assessment continues, we encourage the public to avoid the affected area, remain patient and allow first responders to perform their jobs. We will continue updating the public on alternative traffic routes and other information as it becomes available."
GDOT and other state and local transit agencies are working to quickly identify all possible options for commuters, including utilizing the Xpress Bus Service and Peach Pass express lanes.
As GDOT continues its assessment, DPS is working closely with local law enforcement to safeguard motorists and ensure safe operation of alternate routes and detours.