Good Day Atlanta viewer information: August 28, 2023
ATLANTA - Atlanta History Center hosts touring Emmett Till exhibit: 
Monday marks 68 years since 14-year-old Emmett Till was murdered in Mississippi, a brutal event which became a catalyst for the civil rights movement.
Till's 1955 lynching, the acquittal of two white men for the crime, and his mother's mission for justice were brought to life in the award-winning film "Till" last year — and now, they're also being told in a unique exhibit at the Atlanta History Center.
"Emmett Till & Mamie Till-Mobley: Let The World See" opened at the Atlanta History Center earlier this month and runs through Sept. 17. It is aimed at engaging families in conversation surrounding social justice.
"Here at the History Center, we want to be a place where families can come and have these hard discussions, to explore these issues. We want to make sure we give people a safe space to do that in," says director of exhibitions Timothy Frilingos.
The touring exhibit was created by a partnership of the Emmett Till and Mamie Till-Mobley Institute, Emmett Till Interpretive Center, and Children's Museum of Indianapolis — but Atlanta History Center curators have added a section carrying the story forward and trying it directly to Atlanta.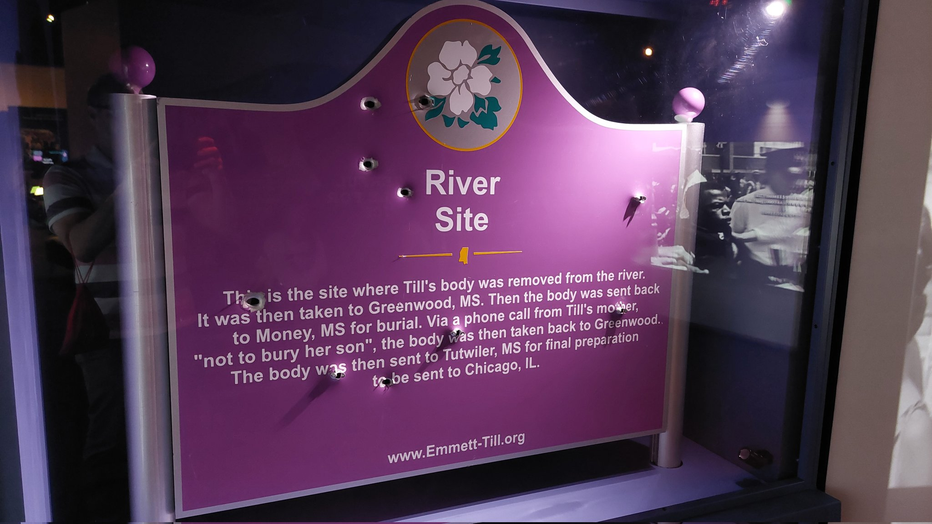 "One of the points in the exhibit that came from Indianapolis is that this really spurred on the civil rights movement," says Frilingos. "So, we looked in our own collection and decided that a story we could tell was about the Atlanta Student Movement in 1960 and '61, which was a movement in which students from the Atlanta University Center began to protest the segregation in Downtown Atlanta."
The Atlanta History Center is located at 130 West Paces Ferry Road Northwest in Atlanta — and regular hours are 9 a.m. to 4 p.m. on Tuesdays through Sundays. Admission ranges from $10 for youth ages 4 to 12 to $24 for adults — for more information on visiting, click here. 
National Red Wine Day with Matt Bradford: Bully Boy is a BeltLine restaurant that offers a Japanese kaiseki inspired menu. Advanced sommelier Matt Bradford shows sushi pairings and have recommendations ready for folks at home to celebrate the holiday accordingly. For more information on Bully Boy click here.
Braves legend Tom Glavine will host MLB end-of-season event: The event is coming off the cleats of the Braves' amazing season and to celebrate Pepsi Zero Sugar and Sam's Club Café's $1.38 hot dog combo—an incredible value among America's club stores that customers can get with no membership to Sam's Club required. The pair is closing out MLB season by teaming up with former Atlanta Braves pitcher Tom Glavine.   
Mani Millss talks the latest in entertainment news: Keke Palmer celebrates her 30th birthday and Diddy gives back huge bucks to an HBCU. Mani Millss has the details.