GM to close Canadian plant, but that's just the beginning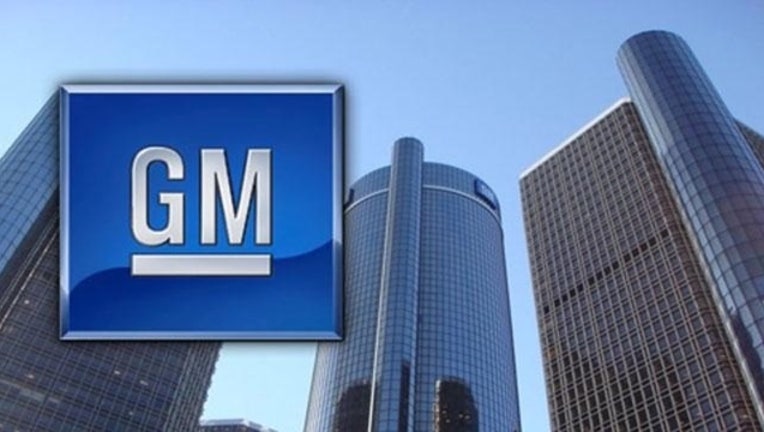 article
DETROIT (AP) - General Motors is closing a Canadian plant at the cost of about 2,500 jobs, but that is apparently just a piece of a much broader, company-wide restructuring that will be announced as early as Monday. 
A person briefed on the matter told The Associated Press that the plant being shuttered in Canada is just the beginning as GM prepares for the next economic downturn, shifting trade agreements under the Trump administration, and potential tariffs on imported automobiles. 
The official spoke on condition of anonymity because the announcement hasn't been made public.  
In the fall, the Detroit automaker offered buyouts to 18,000 white collar workers, but it has yet to say how many accepted, or if it's close to meeting the staff reduction goals it set to better withstand leaner times.
The Monday closure of GM's plant in Oshawa, Ontario, was confirmed late Sunday by an official familiar with the decision. The official spoke on condition of anonymity because they were not authorized to talk publicly ahead of the announcement. 
GM needs to reshape the company as it shifts its focus to lower emitting hybrid vehicles, technology that is not at the forefront at the Canadian plant. 
Too many GM factories are devoted to making slow-selling cars and the company can no longer afford to keep them all operating without making some tough decisions. But the political atmosphere might limit realistic choices for the Detroit automaker.
Industry analysts are already plotting out possible targets for GM, including its sprawling Lordstown plant in northeastern Ohio.  The car produced there is also is built in Mexico. The once-bustling factory already has lost two of its three shifts and 3,000 union jobs since the beginning of last year.
But moving that car, the Chevrolet Cruze, south of the border brings the risk of provoking a backlash from President Donald Trump. And GM also isn't sure whether he'll make good on threats to impose 25 percent tariffs on vehicles imported from Canada and Mexico.
What's more, the Cruze plant just outside Youngtown is in a Democratic and labor stronghold, where Trump won over a surprising number of voters two years ago by reaching out to what he called America's "forgotten men and women."
At a rally near the plant last summer, Trump talked about passing by big factories whose jobs "have left Ohio," then told people not to sell their homes because the jobs are "coming back. They're all coming back."
Altogether, GM has five car factories with plenty of unused capacity in Kansas City, Kansas; Lordstown; and Detroit-Hamtramck, Lansing, and Orion Township, Michigan.
GM opened its factory in Oshawa, near Toronto, in 1953. The plant is used to make the Cadillac XTS and Chevrolet Impala sedans as well as the Chevrolet Silverado and GMC Sierra trucks.  
A GM spokesman declined to comment. GM had been expected to close plants because of struggling sales. 
Unifor, Canada's largest private sector union, said in a prepared statement that it does not have complete details of Monday's announcement, but it has been informed that there is no product allocated to the Oshawa plant past December 2019. 
"Based on commitments made during 2016 contract negotiations, Unifor does not accept this announcement and is immediately calling on GM to live up to the spirit of that agreement," the union said in a statement on its website. 
"Unifor is scheduled to hold a discussion with General Motors (Monday) and will provide further comment following the meeting." 
Oshawa Mayor John Henry said he had not spoken to anyone from GM. Jennifer French, who represents Oshawa in the provincial legislature, said she finds the news "gravely concerning." 
"If GM Canada is indeed turning its back on 100 years of industry and community -- abandoning workers and families in Oshawa -- then this is a callous decision that must be fought," she said in a statement.