Gillsville man arrested after high-speed chase with trooper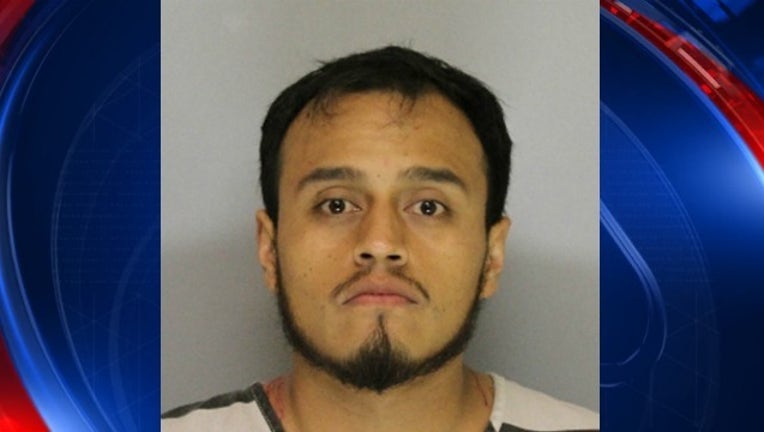 A Gillsville, Georgia man is behind bars after a pursuit involving a Georgia State Patrol trooper on Thursday. 
At around 3:45 p.m. Thursday, a GSP trooper was preparing to pull a vehicle over on Old State Road in Jackson County when a black BMW 328 passed by in a no passing zone and began traveling at a high speed. 
Investigators said the trooper turned his emergency lights on and tried to catch up with the BMW that was driving "erratically." The trooper eventually located the car in a driveway on Bob Bryant Road in Hall County and saw the driver's side door was open. The trooper started to approach the BMW when he heard three gunshots, then took cover. 
As the trooper waited for backup to arrive, he said he saw a man jumping a chain link fence. 
Responding authorities established a perimeter, and eventually took the suspect into custody without incident. He was identified as 27-year-old Carlos Martinez. 
Martinez has been charged with several traffic offenses, felony fleeing, aggravated assault on a law enforcement officer, driving after being declared a habitual violator and possession of methamphetamine. 
The Hall County Sheriff's Office also said Martinez had active warrants for his arrest.