Georgia's oldest living football letterman dies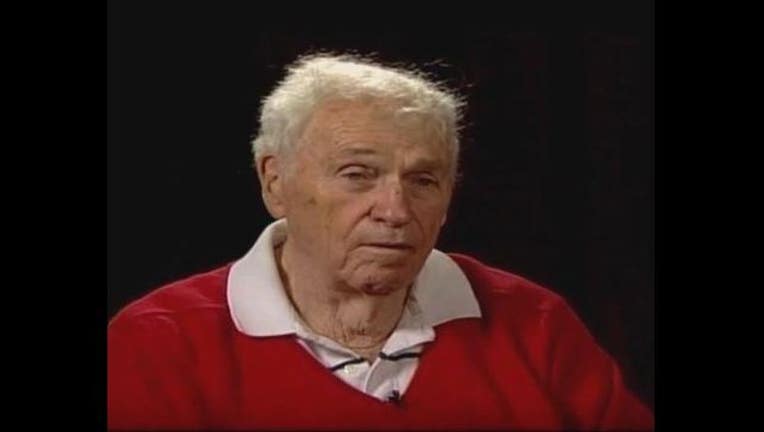 article
CORNELIA, Ga. - Cliff Kimsey, Georgia's oldest living football letterman, died at his home in Cornelia Tuesday at the age of 94.
Born in Cornelia, August 3, 1921, Kimsey played fullback on Cornelia High School's undefeated 1936 football team.  While at Cornelia, he was selected to play in the first Georgia High School Association All-Star Game and was a three year letterman on the baseball team. At the University of Georgia, Kimsey shared a backfield with Frank Sinkwich and Lamar "Racehorse" Davis and played tailback, fullback, and blocking back during his collegiate career.  In 1942 Kimsey was the recipient of UGA¹s Outstanding Senior Athlete Award.
A member of the Greatest Generation, Kimsey, on graduation day in Athens, was handed his diploma and walked a few paces where an Army sergeant placed orders in his hand to report to Ft. Benning.   He had a distinguished career in the Pacific, returned home after the war and began coaching high school football. He coached at Cedartown High School followed by coaching jobs at Parker High School in Greenville, South Carolina (1947-1948) and at the University of Kansas (1948-1953). He moved back to Cornelia at the end of
1953 and began working at Cornelia Bank having a total of 27 years of service. During his tenure he served as President and Chairman of the Board.
Kimsey was a member of First Baptist Church of Cornelia where he served as Deacon, Chairman of Deacons, and a former member of the choir.
Kimsey was a member of the State of Georgia Sports Hall of Fame, The Northeast Georgia Hall of Fame, The Habersham County Ring of Honor, and the University of Georgia Chapter of the Gridiron Secret Society.  He was a former member of The Georgia State Board of Education.
In lieu of flowers, the family requests that contributions be made to the Cliff and Lucy Kimsey Family Scholarship Fund at University of Georgia Foundation, 394 South Milledge Avenue, Suite 100, Athens, Georgia 30602.