Georgia soldier killed in Niger ambush back home for burial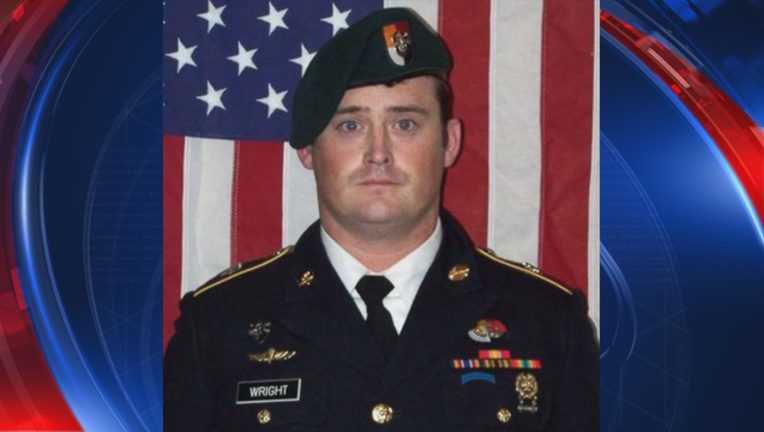 LYONS, Ga. (AP) - A Georgia soldier killed in an ambush in Africa has returned home to be laid to rest.
Media outlets report the funeral for Army Staff Sgt. Dustin Wright was scheduled Sunday in his hometown of Lyons, about 75 miles (120 kilometers) west of Savannah.
The 29-year-old special forces soldier was among four U.S. troops killed in an attack in Niger on Oct. 4. Wright's father, Arnold Wright, said his son had followed both of his parents and a brother into the Army.
People lined the highways of Toombs County on Saturday as Wright's body arrived home for burial. They stood holding flags and with hands over their hearts as the procession passed.
William Wright, the slain soldier's brother said that "while we mourn, his legacy goes on."