Georgia restaurant told to remove flags now allowed to fly them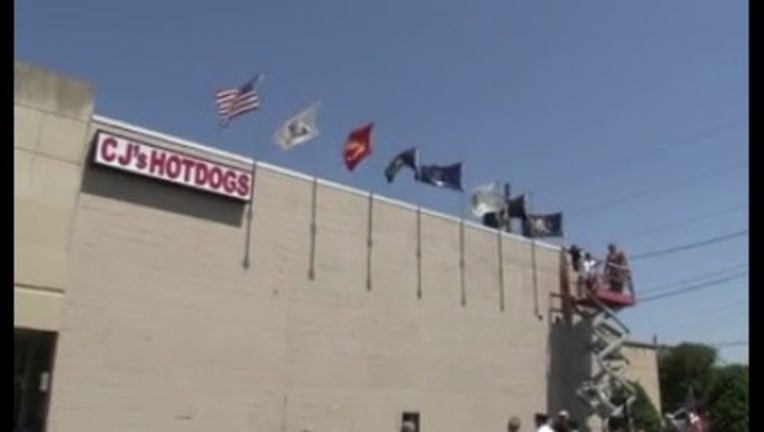 article
A flag-flying ceremony Saturday ended years of turmoil between a local restaurant owner and city leaders.
Darren Miller, the owner of CJ's Hot Dogs in McDonough, placed an American flag and military flags on top of his business three years ago. City officials fined the business owner, citing code violations. Soon after, Miller closed the business amid the controversy and an ongoing lease dispute.
But it re-opened four months ago in McDonough on Macon Street. And now the flags that were once removed now fly high.
Click here for a previous story on the controversy that made national headlines