Georgia lawmakers back bill allowing guns on campuses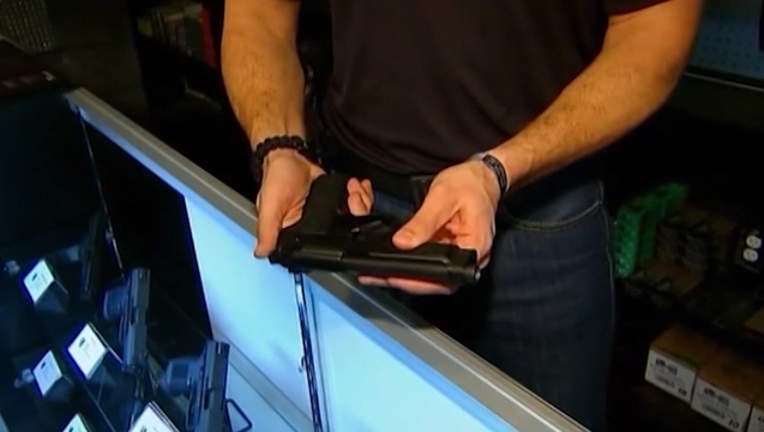 ATLANTA (AP) - Georgia lawmakers sent Gov. Nathan Deal a bill on Friday that would permit licensed gun owners to carry concealed handguns on public college campuses, hoping they've made enough changes to win over the Republican who vetoed a similar measure last year.
The House and Senate both approved the compromise measure after midnight Thursday, the traditional end to the legislative session, following several hours of closed-door debates between members for both chambers.
Georgia is among 17 states that ban weapons on college campuses. Republicans who hold majorities in the General Assembly argue that's a violation of Second Amendment rights and people who've gone through the state's licensing process should be able to carry a weapon if they choose.
Some lawmakers involved in negotiating the final bill said they were "confident" that Deal will sign it. A spokeswoman for the governor wasn't immediately available. Deal hasn't taken a firm stance on this year's measure, only suggesting that he was working with lawmakers.
This year's version adds exemptions for on-campus preschools, disciplinary hearings and areas where high school students attend college classes. Deal said last year that he wanted lawmakers to exempt those areas.
The bill also preserves exemptions included in last year's bill that would prevent weapons in student housing, including fraternity and sorority houses, and athletic facilities.
Deal has 40 days to decide whether to sign, veto or allow the bill to become law without his signature.
"This is an example of the legislative body and the executive branch working together," said Sen. Frank Ginn, a Republican from Danielsville. He was a part of a small group of lawmakers from both chambers who met Thursday night to negotiate details of the bill.
House Speaker David Ralston, a Republican from Blue Ridge, said the decision is still up to Deal.
"It's an improvement," he said. "It's strengthened our Second Amendment protections here in Georgia."
Critics of the bill contend that allowing guns on campus would create an unsafe environment for learning and critical thinking. Many point to studies that signal a potential increase in killings and suicide due to the additional presence of guns.
Deal likely will face lobbying from officials with the University System of Georgia, which has opposed the bill. Chancellor Steve Wrigley repeatedly told lawmakers that campus police chiefs felt the change would make their jobs more difficult and wouldn't make campuses any safer.
Anti-gun-violence groups also made a coordinated effort to contact Deal last year. Lindsey Donovan, a volunteer with the Georgia chapter of Moms Demand Action, said volunteers will "make sure Gov. Deal knows that he has our support in stopping this legislation."
"Governor Deal said that it would 'require overwhelming justification' to allow guns on campus," Donovan said, referring to Deal's lengthy veto message. "That justification didn't exist a year ago and it certainly doesn't exist now."
Only public colleges and universities will be required allow to abide by the law, private institutions determine their own policies regarding guns on campus.
This was the fifth year that a bill of this nature was discussed in the Georgia General Assembly but only the second year it has passed both chambers.
"I think it is an important step forward for our Second Amendment rights in the state of Georgia," said Rep. Mandi Ballinger, a Republican from Canton who sponsored the bill. "It is an important public safety measure."