Georgia House approves state budget increasing teacher pay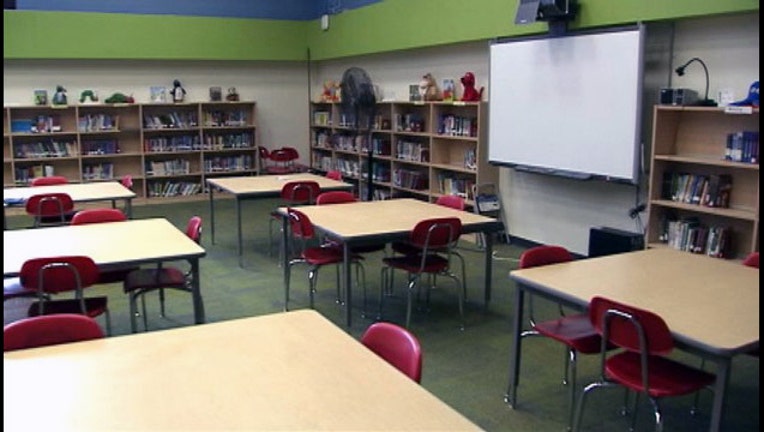 article
ATLANTA (AP) - Georgia teachers and other state employees would get a two percent salary increase while staff overseeing child welfare cases will see a 19 percent raise under the Georgia House's budget proposal approved Friday.
The chamber's approach largely agrees with Gov. Nathan Deal's $49.3 billion spending plan for the financial year that begins July 1. Of the total, nearly $25 billion comes from state sources - including income tax - while the rest comes from the federal government.
The plan also includes more than $1 billion to finance construction projects around the state, including for local schools and colleges, a new crime lab in Savannah and completion of a new campus for Lanier Technical College in Hall County.
The increases for various employees supports "people who make their living, spend their money and pay their taxes right back into Georgia," said Rep. Terry England, an Auburn Republican who chairs the House's budget-writing committee. "That's a pretty good return on our investment, I think."
England said about 66,000 state employees across state agencies will be eligible for merit-based pay increases. The plan also continues previously announced 20 percent raises for state law enforcement, including those with the Georgia State Patrol and Bureau of Investigation.
Deal signed those increases into law on Wednesday, as part of a $600 million addition to the budget for the current financial year ending June 30.
Friday's House vote of 167 to 1 sends the proposal to the Senate for its opportunity to make changes to the plan. Leaders from both chambers then meet to reconcile differences. Deal can sign, reject or make changes to the legislature's final proposal.
A state budget is the only piece of legislation that lawmakers are constitutionally required to approve each year.
The budget process has largely been drama-free in Georgia during the past two years as the state's finances recovered from the Great Recession. In January, the state reported that tax collections had increased 4.6 percent compared to the previous year. England said growth of income taxes, the largest source of state revenue, have "leveled out" compared to recent post-recession years but still indicated "steady employment and new jobs coming to our state."
England also highlighted an added $600,000 for the Bureau of Investigation to hire six staff responsible for a backlog of rape kits to be tested. The General Assembly last year approved a bill requiring law enforcement to pick up the evidence kits from hospitals within 96 hours and submit to the state for testing within 30 days.
Nelly Miles, a spokeswoman with the agency, said Friday that 4,400 rape kits containing evidence from sexual assault cases statewide await testing.