Georgia has good paying jobs sitting empty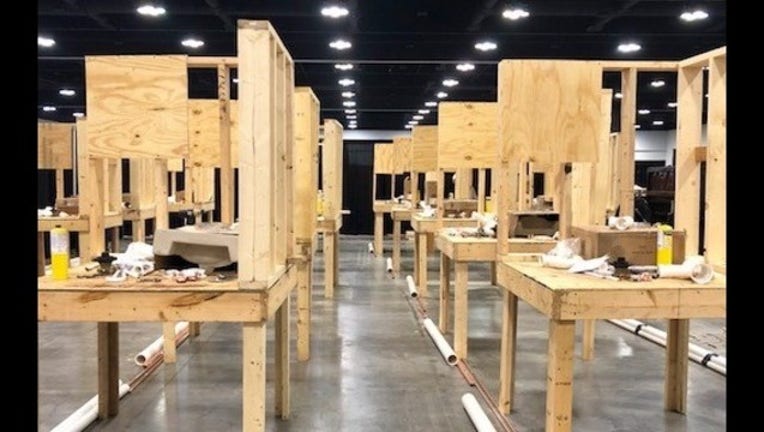 ATLANTA - Georgia has jobs. But, believe it or not, not enough people to fill them. Businesses all across the state are looking for employees with trade skills.
I've been talking with business leaders for months about this. They tell me over and over, that we've pushed a four-year college education on too many young people. It's not for everyone. Then, they drop out of school, no degree and saddled with debt. But, boy, are options opening up.
I just recently went to a construction education expo where young people were shown just what kind of jobs are out there for them. And just this week I emceed the Technical College System of Georgia's annual gathering. The featured speaker was Governor Nathan Deal, a big proponent of making the state's trade schools some of the most robust in the nation. He told the crowd about what gave him the push to make technical schools a priority. He says he asked industry, at the height of the recession with more than 10 percent unemployment, this question. 
"Are there jobs that you have available now and you just can't find enough Georgians to fill them? And the answer came back 'yes.'
So the state started working to put technical schools within 80 miles of every resident. And, extended the Hope Scholarship program to include the Hope Career Grant program which covers 17 different career areas.
"We did a survey not too long ago in which we followed up on those students who had taken advantage of the Hope Career Grant areas. To find out that it worked. Well, the statistics came back and they were remarkably successful. It showed that 88.4 percent of those who went through one of those 17 categories found a job in the specific area for which they had been trained. But overall, even if they
didn't get a job in the specific skill set they were trained for, overall, 99.2 percent got a job," said the governor.
That's good math. Now, at this week's TCSG's annual banquet, they awarded an instructor and a student with top awards. They will go on the road this year promoting technical school education. The student winner is Crystal Wright, a nursing student from Georgia Piedmont Technical College.  And she won a brand new Kia Optima. Beautiful car. Congratulations.
This is what kind of salary Crystal can expect.
Nursing $61,600

Web Developers $73,000

Computer Network Support $63,900
When you have a shortage of workers, wages go up; likewise, the saturated college degree market has seen some salaries softening.