Georgia driver shot while inside vehicle driving through Milwaukee, police say
MILWAUKEE - A 44-year-old Georgia man was found dead in a crashed car at a Milwaukee traffic light on Thursday afternoon.
Milwaukee Police say the man was found shortly before 3 p.m. local time near the corner of North Teutonia and West Atikinson avenues.
Investigator believe the shooting actually happened just a few blocks at North 19th Place and West Mevina Street, a mostly residential neighborhood. The Georgia driver was shot while in his vehicle, police say, and then drove away.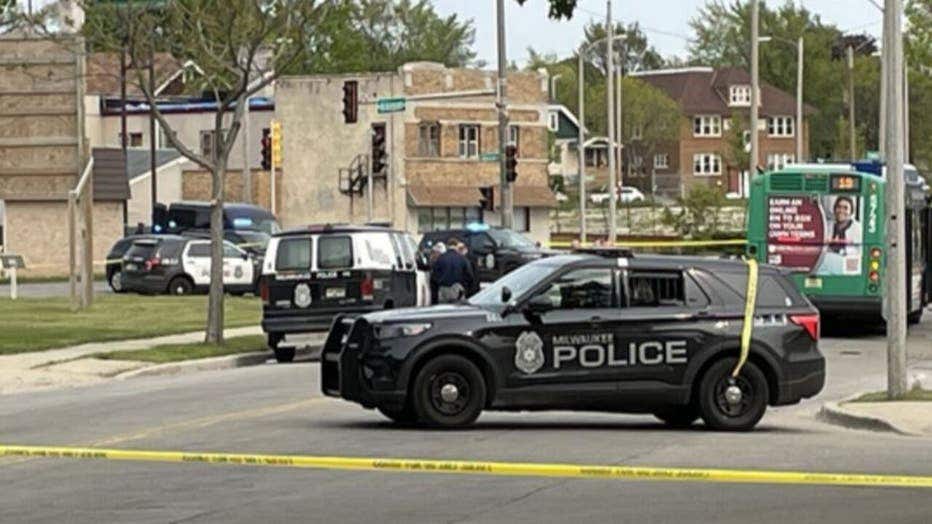 Milwaukee Police investigate the shooting death of a driver from Georgia on May 18, 2023.
The name of the man has not been released.
Investigators are still trying to piece together the circumstances behind the deadly shooting.