3 dead in domestic-related shooting in Austell, police say
AUSTELL, Ga. - Three people are dead in what Cobb County police are calling a domestic-related shooting.
It happened around 12:50 p.m. Tuesday at a home along the 700 block of Gardener Street near Austell. Cobb County police said officers arrived at the home to find three adults shot. None of the victims survived their injuries.
Police investigate a deadly triple domestic-related shooting at a home near Austell on June 21, 2022. (FOX 5)
Wednesday, officials identified the victims as 63-year-old Donnell Peaks, 60-year-old Janice Peaks, and 38-year-old Cameron King.
Officers took a man into custody not far from the home. He has since been identified as 37-year-old Marcus Smith.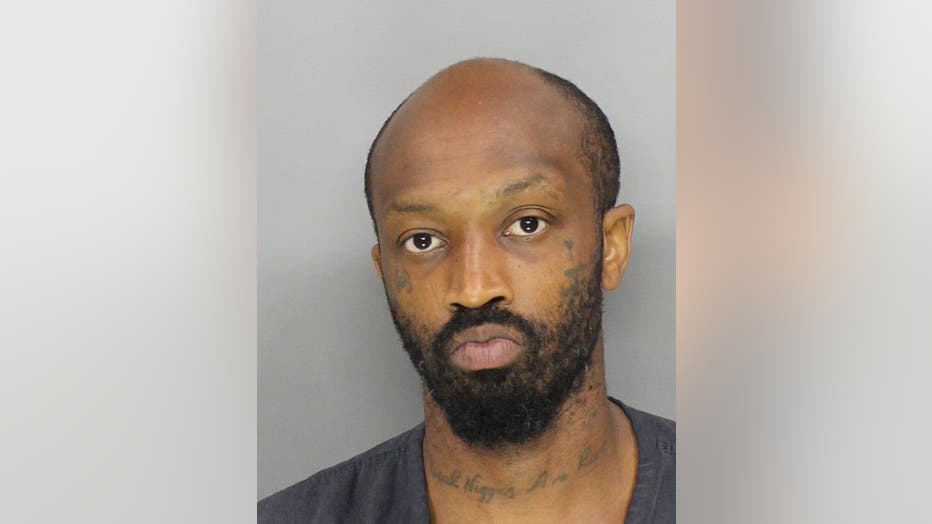 Details surrounding the deadly shooting including a motive were still under investigation.
Police said there was no immediate threat to the public.
SKYFOX 5 flew over the scene shortly before 6 p.m. and saw police tape surrounding the home. Investigators were seen cataloguing the scene, collecting evidence, and searching for an additional clues.