Gainesville Police investigate hotel homicide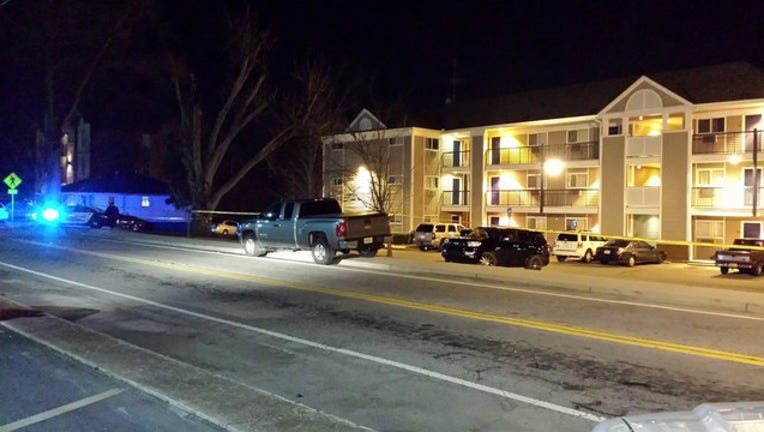 article
Detectives with the Gainesville Police Department and the Georgia Bureau of Investigation must still determine the identity of a person found dead Saturday at an area hotel.

Investigators said an employee of the Sun Suites Extended Stay Hotel called to report a dead body inside one of the rooms around 2 p.m.  Police would not reveal whether the remains belonged to a male or a female.

"At this time, we're not releasing the cause, manner or any other specifics related to this case as we do not want to hinder the ongoing investigation," said Gainesville Police Corporal Kevin Holbrook.

The hotel is located off of Jesse Jewell Parkway, a main thoroughfare. Holbrook said because the area is a busy part of town, investigators hope someone may have seen a clue that could help the case.

"If anyone does have this information, please contact us," said Holbrook. "Even the smallest bit of information may be a vital part of this investigation."