2 guardians, child charged after fight during dismissal at Gainesville High School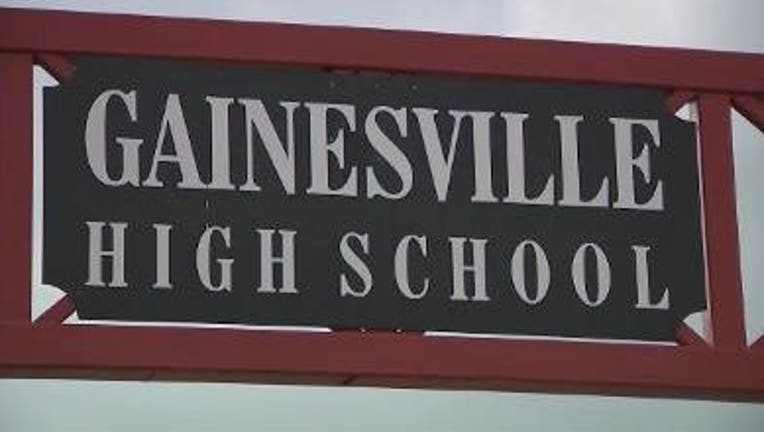 article
GAINESVILLE, Ga. - Two guardians and a child are accused of getting a fight in the parking lot of Gainesville High School on Thursday. Police say an airsoft gun was pulled out at some point, but was not fired.
It happened around 4 p.m., during bus dismissal. Gainesville Police say the two guardians, identified as 35-year-old Telandra K. Clark and 34-year-old Stephanie Johnson, have a known long-standing feud. The two began to fight in the parking lot, surrounded by a handful of students.
Police say, at some point, a child who is related to one of the adults, got out an airsoft gun and walked over to the fight.
"This is an example of how personal matters and emotionally driven actions can lead to unnecessary hostile environments. As adults, we need to set the prime example of how to behave for our youth. This was not it," the Gainesville Police Lt. Kevin Holbrook wrote in a statement.
The fight was broken up by school officials and police.
No one was injured.
The child, only identified as a juvenile female, was charged with having a weapon on school campus.
Clark was charged with simple battery, and Johnson was charged with disrupting operations of a public school.
School officials say the incident did not impact school dismissal.