Fulton County DA swears in new members of LGBTQ+ advisory panel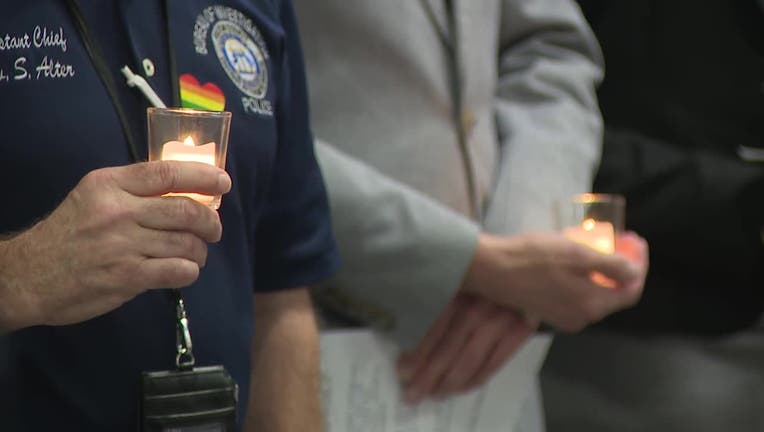 article
FULTON COUNTY, Ga. - As Pride Month comes to a close, Fulton County District Attorney Fani Willis is putting out an important message to those in the LGBTQ+ community who have been targeted with violence.
Tuesday night, Willis and LGBTQ+ advocates hosted a vigil at the Emma Darnell Museum and Community Center in northwest Atlanta.
The vigil honored the lives lost and the survivors of crimes targeting the community.
"People sometimes are afraid or ashamed, and they should not be," Willis said. "They need to know if they come to this district attorney's office, they will be treated with respect. That we will do all we can to fight for them so that they may see justice."
The gathering also served as a call for change and what Willis called a "changing of the guard."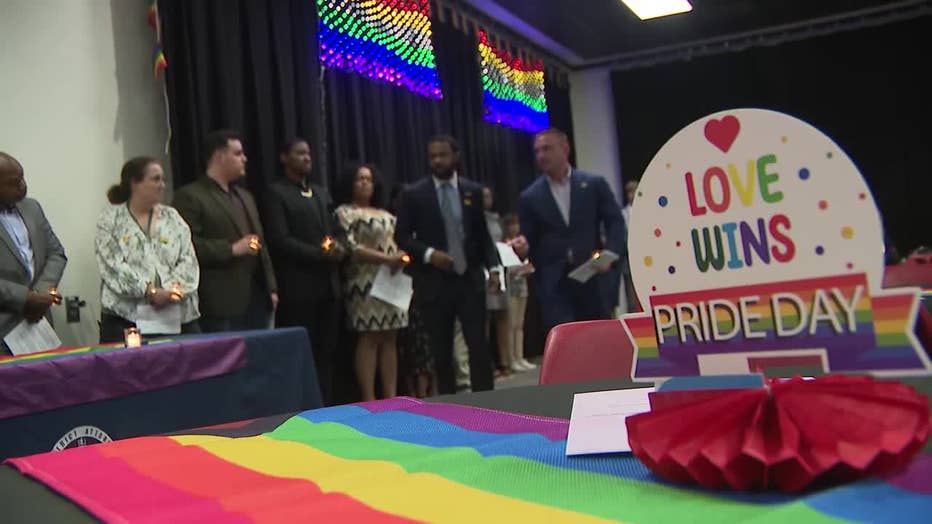 Her officer swore in new members of its LGBTQ+ Advisory Committee.
"They study trends of what is going on - places where my lawyers need to be educated, where law enforcement needs to be educated," Willis said. "They go and do the research, and then they bring that information back to the office so that we can develop best practices."
A hate crimes victim witness advocate has also joined the team through federal funding.
The committee meets twice a month and focuses on initiatives to make the LGBTQ+ community feel safer in Fulton County.
Willis also says anyone who commits a crime in the county will be prosecuted to the fullest extent of the law.