Free McDonald's signature sandwiches on Friday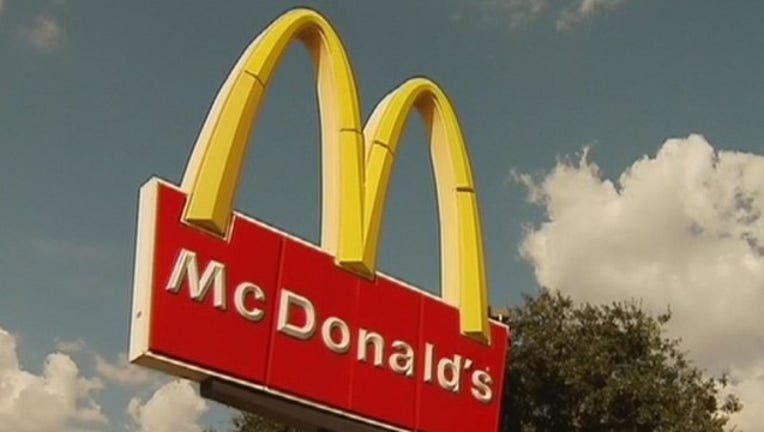 article
ATLANTA - Atlanta-area McDonald's will be giving away 10,000 free Signature Crafted Recipes Sandwiches on Friday for those who order using UberEats.
McDelivery on UberEATS is available at 152 McDonald's restaurants throughout Atlanta. One Signature Crafted Recipes Sandwich is allowed per order.
Customers will be able to select between a quarter-pound beef patty, Buttermilk Crispy Chicken or Artisan Grilled Chicken with either a sesame seed bun or toasted Artisan Roll.
McDonald's describes their sandwiches as:
• Pico Guacamole: Smooth and creamy meets chunky and spicy with white cheddar cheese, guacamole made with 100 percent Hass avocados, freshly prepared Pico de Gallo, crisp leaf lettuce and creamy buttermilk ranch sauce made with real buttermilk and sour cream blended with shallots, garlic and spices. Served with a fresh lime wedge.
• Sweet BBQ Bacon: Sweet BBQ meets savory, with grilled onions, thick-cut Applewood smoked bacon, creamy white cheddar, delicious BBQ sauce, all topped with golden crispy onions.
• Sriracha: Layered with spicy, chili pepper-infused Sriracha Mac Sauce™, tender baby greens, tomato, crispy onion, and smooth white cheddar*.
"We'd like our customers to savor the flavor today and beyond, with help from UberEATS," said Dave Hamilton, McDonald's Owner/Operator. "I can't think of a better treat than a free McDonald's Signature Crafted Sandwich, loaded with delicious toppings. These sandwiches offer amazing flavors for every taste and are unlike any other sandwiches available today."
A standard UberEATS delivery charge applies to each order.
"We're excited to make this special McDelivery offer available exclusively in Atlanta," said Peter Hsu, general manager for UberEATS. "With UberEATS, you can order McDonald's Signature Crafted Recipes Sandwiches and so much more, when and where you want it, delivered at Uber speed."