Free access to national parks this weekend in celebration of National Public Lands Day!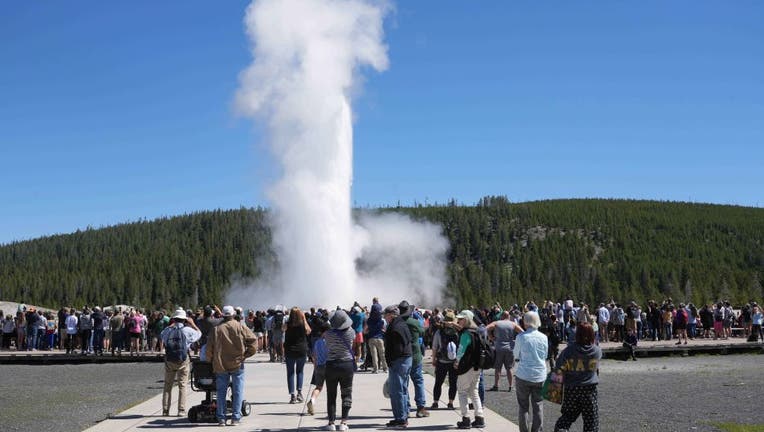 article
This weekend will be your chance to visit any U.S. national park or free!
Saturday is one of five free entrance days this year the National Park Service is offering. The entrance fee waiver for the fee-free days does not cover amenity or user fees for activities such as camping, boat launches, transportation, or special tours.
This weekend commemorates National Public Lands Day.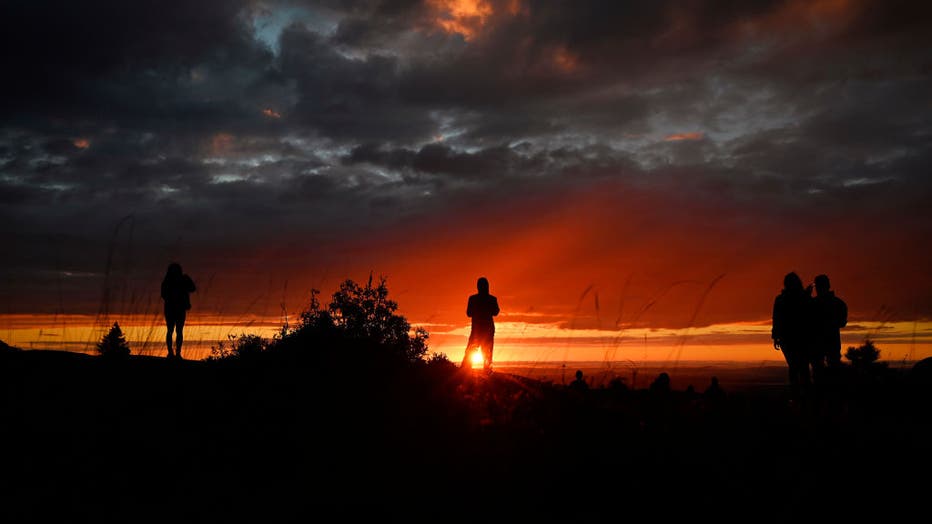 ACADIA NATIONAL PARK, ME - OCTOBER 15: A crowd gathers on the top of Cadillac Mountain to watch the sun set at Acadia National Park Saturday, October 15, 2022. (Shawn Patrick Ouellette/Portland Press Herald via Getty Images)
According to NPS, the special day was established in 1994 and is held annually on the fourth Saturday in September. National Public Lands Day is traditionally the country's largest single-day volunteer effort. 
RELATED: Fontainebleau Las Vegas: Sin City's newest hotel sets opening date
"It celebrates the connection between people and green space in their community, inspires environmental stewardship, and encourages use of open space for education, recreation, and health benefits," NPS said on its website. The theme for this year is "30 Years of Care and Community."
NPS, along with the National Environmental Education Foundation, encourages people to volunteer to help restore and preserve public lands. Ideas on how to volunteer can be found here.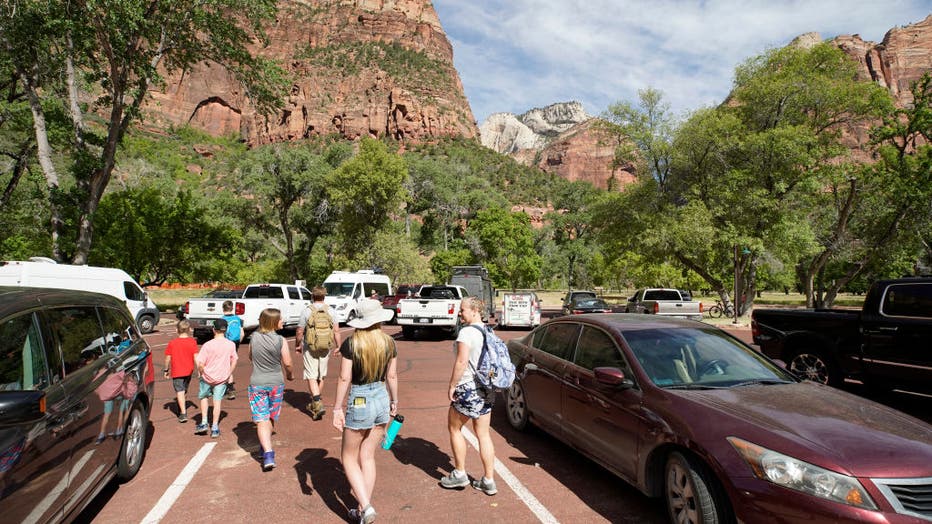 SPRINGDALE, UT - MAY 15: Visitors leave the Zion Lodge parking lot to go on hike in Zion National Park on May 15, 2020 in Springdale, Utah. Zion National Park had a limited reopening Wednesday as part of its reopening plan after it was closed due to
The National Park System spans more than 85 million acres and includes national parks, national historical parks, national monuments, national recreation areas, national battlefields, and national seashores. There is at least one national park site in every U.S. state.
RELATED: Airfare drops in fall months before holiday price surge
In 2022, 312 million people visited NPS sites, up 15 million visits from 2021, according to the park service.
Only 115 of the 418 parks managed by the National Park Service charge entrance fees regularly, with fees ranging from $5 to $35. The other 303 national parks do not have entrance fees.
The next free entry day for national parks will be on November 11, Veterans Day. 
Heather Miller and the Associated Press contributed to this report. This story was reported from Los Angeles.