FOX sportscaster Erin Andrews, husband welcome 1st baby after long IVF journey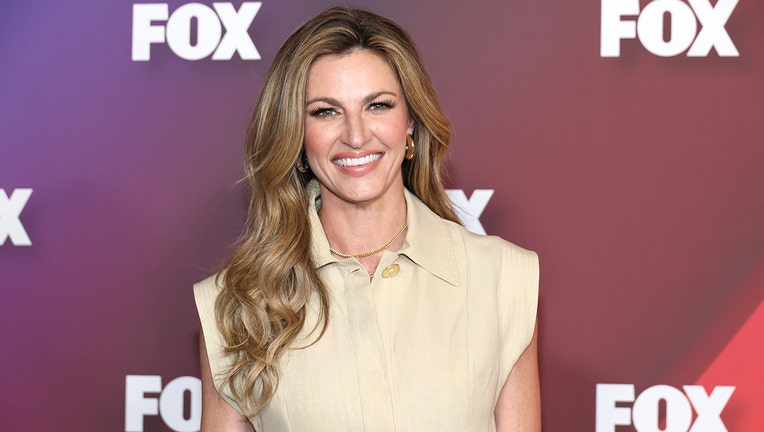 article
LOS ANGELES - FOX sportscaster Erin Andrews and her husband, Jarret Stoll, have welcomed their first baby, a boy, into the world with help from a surrogate. 
The news was first revealed by PEOPLE earlier this week. On Friday, the 45-year-old sports reporter and former "Dancing with the Stars" host confirmed the news on Instagram with an exclusive interview on NBC's TODAY. 
The couple had their first baby, named Mack, via surrogate. 
"Our whole journey with our surrogate and her family was incredible," Andrews revealed to TODAY. "He came fast, my man was ready."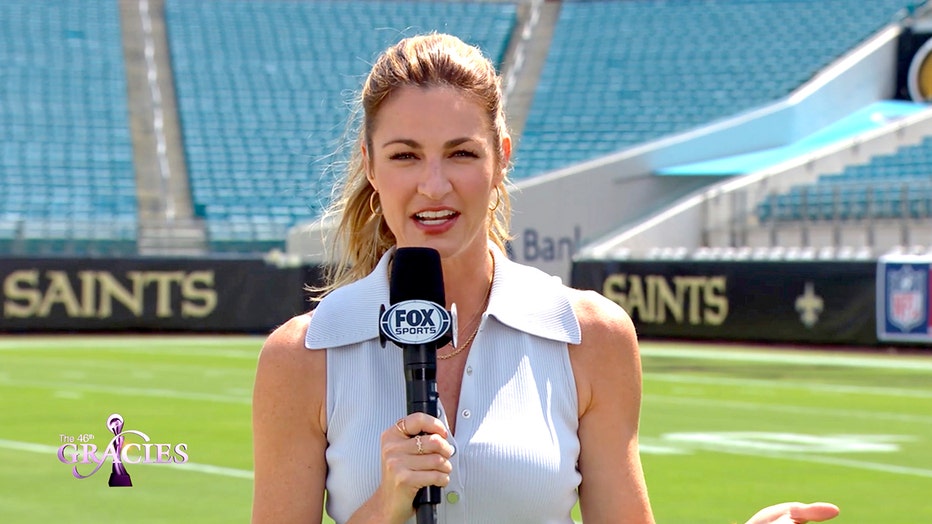 Erin Andrews accepts the award for Best On-Air Talent - Sports at the 46th Annual Gracie Awards on October 05, 2021. (Credit: Alliance for Women in Media Foundation/Getty Images for Alliance for Women in Media Foundation)
When asked about her first two weeks of motherhood, Andrews told the news outlet that she's still finding her footing. 
"I keep staring at him. I want to study everything about him," she shared. "I want to make up for lost time."
RELATED: Fox Sports broadcaster Erin Andrews honored with Pat Summerall award
The new addition comes after a 9-year-long fertility journey. Andrews said she learned she could be a voice by sharing her story about her own struggles with infertility. 
"Going through this whole journey, you think you're alone," she said. "You're not alone."
Andrews worked with celebrity fertility specialist and founder of Family Match Consulting Stephanie Levich who helped pair the couple with their surrogate. 
Levich told FOX Television Stations Friday that Erin and Jarret have fought through "enormous obstacles" on their journey to becoming parents. 
"I'm in awe of their perseverance and resilience," Levich said in a statement. "Finally, after a decade of heartache, they got to hold their sweet miracle in their arms.  I burst into tears sobbing when Erin texted me the picture of her holding Mack in the hospital right after he was born. They are the most deserving couple and Mack is the luckiest little man to have such incredible loving parents."
In 2016, Andrews was also diagnosed with cervical cancer and underwent a successful surgery. Andrews already had frozen embryos with her husband Stoll, a retired NHL player, at the time of her diagnosis.
" I'm not young, we don't know when we're gonna have a baby, we don't know if this is going to come back," she told "Health" in 2017. "One thing I love my future husband for is that our oncologist said the smart thing to do would be to have some insurance waiting—so we have frozen embryos because we've taken the steps. If we need 'em, we need 'em; and if we don't, we don't. We just wanna be smart."
RELATED: Sportscaster Erin Andrews wins again, this time against cancer
Andrews is a sportscaster, television personality, and actress. She rose to prominence as a correspondent on ESPN after joining the network in 2004. She later joined FOX Sports in 2012 and has since become the lead sideline reporter for the network. She is also the ambassador for Tubi, FOX's free streaming service.