Former President Carter helps release rehabbed sea turtle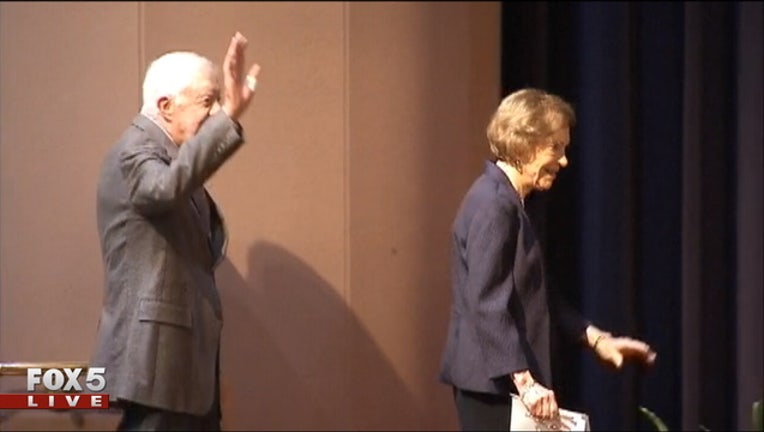 MARATHON, Fla. (AP) -- Former President Jimmy Carter, wife Rosalynn and about 40 other family members have helped release a rehabilitated loggerhead sea turtle off the Florida Keys.
"Salty" was released Friday after the Carters, their children, grandchildren and great-grandchildren toured the Turtle Hospital. The facility opened in 1986 and has treated and released more than 2,000 injured sea turtles.
Salty had convalesced at the hospital since October after being discovered floating near Sombrero Lighthouse about 6 miles off the Keys. Salty had suffered an intestinal impaction and a lung infection. Hospital staff administered antibiotics, a specially formulated laxative to treat constipation, and a diet of squid and fish.
The Carters' visit to the hospital was part of their family vacation in the Keys.