Former Detroit police officer's plea for compassion goes viral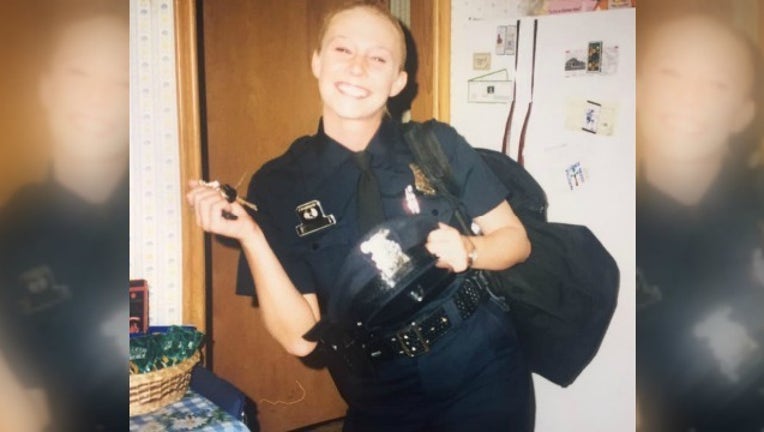 article
A Michigan woman's Facebook plea for compassion following the shootings in Dallas, Louisiana and Minnesota has quickly gone viral. 
Merri McGregor, of Harrison Township, is a 17 year police veteran. On Monday, she shared a throwback picture of herself at 21 years old. It was the day she had graduated from the Detroit Police Academy. 
"Look at that smile on my face. I couldn't have been more excited, more proud," McGregor said. "Armed with my dad's badge that he wore for 25 years on my chest, one of my mom's sergeant stripe patches in my pocket, my lucky $2 bill tucked into my bulletproof vest." 
McGregor said her mother snapped the photo as she headed out the door to her first tour of duty. 
"The next 17 years would bring plenty of shed blood, black eyes, torn ligaments, stab wounds, stitches, funerals, a head injury, permanent and irreparable nerve damage, 5 ruptured discs, some charming PTSD and depression issues and a whole lot of heartache. They brought missed Christmases with my family, my absence from friends' birthday get-togethers, pricey concert tickets that were forfeited at the last minute because of a late call and many sleepless nights."
McGregor talked about some of the heartache she's experienced and witnessed, and recalled the countless times she's risked her life in the line of duty. 
"I know what a bullet sounds like when it's whizzing past your ear, a few inches away, I know what the sound of a Mother's shrilling scream is like when she finds out her son has been killed in the middle of the street and I know what it's like to have to tell a wife and mother of 3 that her husband was killed in a car accident while on his way home from work."
As a police officer, she said she went to work every night knowing she'd do her best to keep good people safe, even if that meant losing her life while doing so. 
Toward the end of the Facebook post, McGregor said everyone needs to be more understanding and compassionate toward one another. Having experienced both sides of the spectrum since leaving the police department, she said she understands why people are upset, but violence doesn't cure hatred. 
"Are cops perfect? No. Are there bad cops? Yes. But please... understand that the vast majority of police are good, loving, well intentioned family people. They have husbands and wives and children and parents and pets and cousins and mortgages and electric bills and lawns that need cutting, just like you. They have hearts and consciences. They aren't robots, they're not machines and they just want to help keep the wolves away from the sheep. I KNOW there's people who don't deserve to wear the badge but they're SO VERY few and far between. It breaks my heart to see all this hatred and anger flying around. All it's doing is encouraging more of the same."
McGregor's Facebook post has been shared more than 101,000 times.