Florida woman doused herself in Mountain Dew to erase DNA after killing roommate in Daytona Beach: police
DAYTONA BEACH, Fla. - A Volusia County woman suspected of killing her 79-year-old roommate allegedly doused herself in soda in an attempt to erase possible evidence on her body, according to an arrest affidavit.
She poured diet Mountain Dew all over her body when police told her they were going to collect her DNA as part of the investigation, authorities said. 
Her DNA was later found on the handle of a bloody knife found lying next to the victim's body at the Daytona Beach home they shared, the affidavit stated.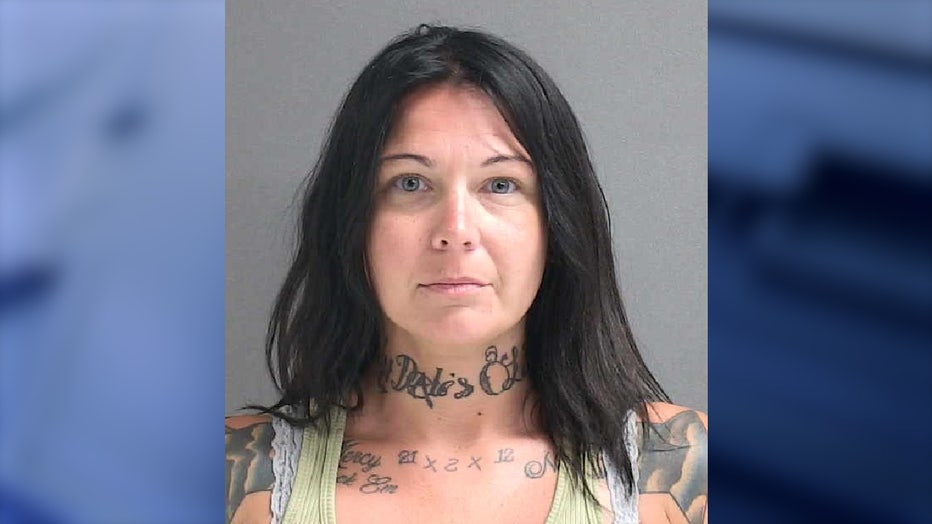 Nichole Maks (Photo via Volusia County Jail)
Nichole Maks, 35, was booked into the Volusia County jail on Aug. 5 on charges of first-degree murder, tampering with evidence, and resisting arrest with violence, jail records show. 
During the early morning hours of July 1, a Daytona Beach police officer was flagged down by a citizen regarding a fire at a home in the 600 block of Clark Street. 
RELATED: New details in death of Florida man whose accused killer used Mountain Dew get rid of DNA evidence
When firefighters arrived at the scene, they extinguished the fire and found a man lying on the floor dead. He had blunt force trauma to the back of his head and multiple stab wounds to his torso, the affidavit stated. 
He was identified as 79-year-old Michael Cerasoli per a probable cause affidavit, FOX News Digital reported. 
Inside the home, police found a bloody knife in the victim's bedroom near his body. There was also blood found on the wall next to Mak's bedroom closet.
An agency-wide bulletin was put out for Maks as a possible person of interest in the case. 
Around 3:30 a.m., an officer found Maks at a Krystal's restaurant on N Ridgewood Avenue in Holly Hill. She had no shoes on and had blood on the side of her leg, the affidavit stated. A portion of the shirt she was wearing had been torn or cut off. That portion had blood on it, police said.
When officers approached her, she dropped a knife and a hammer she was carrying, the report stated.
Authorities said she changed her story multiple times when questioned. 
She denied knowing the victim and said she was homeless. She also denied carrying the knife and hammer, the report stated. 
She later admitted to being his roommate, but denied seeing him on the day he was killed and in regard to the knife and hammer – she claimed she often carried items like that, police said.
MORE HEADLINES:
When asked about the fire, she became "agitated," refused to speak and requested an attorney, authorities said. 
While escorting Maks to the patrol car, detectives informed her they would be collecting her DNA. It was then that she asked police for a drink, and they gave her a diet Mountain Dew soda.
Officers said she began to procrastinate while drinking the soda. When a detective tried to grab the soda can from her, police said Maks doused herself with it, pouring it over her body and hair, trying to interfere with possible evidence on her body. She then began "pulling and kicking officers" as they tried to secure her in the vehicle, the affidavit stated.
On July 28, the detective received the DNA results back from the Florida Department of Law Enforcement (FDLE) for the knife found next to the victim.
They found the DNA of the victim on the knife's blade, while Maks DNA was located on the handle of the knife, the report stated. 
Maks entered a written plea of not guilty on all charges last week, according to court records. 
On Sunday, Maks' attorney requested that a doctor examine her to determine her mental competence to stand trial. 
She remains in Volusia County jail without bond.