Florida State rusher suspended, charged with punching woman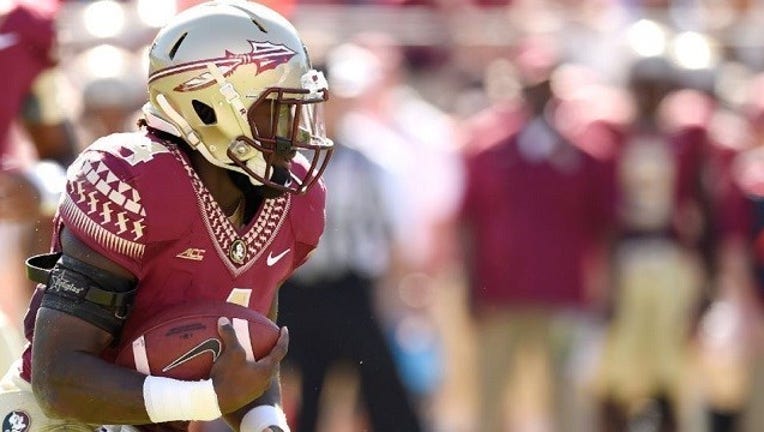 article
By BRENDAN FARRINGTON
Associated Press
TALLAHASSEE, Fla. (AP) - Florida State indefinitely suspended leading running back Dalvin Cook after he was charged Friday with punching a woman outside a downtown bar.
The incident happened June 23 after the popular bar closed at 2 a.m. State Attorney Willie Meggs interviewed the alleged victim and Cook before issuing the arrest warrant on a misdemeanor battery charge. Police are giving Cook the option of turning himself in.
"He's accused of punching the young woman in the face," said Assistant State Attorney Georgia Cappleman.
Cook led Florida State last year with 1,008 rushing yards as a freshman. He was also second on the team with eight touchdowns.
It's the second time in two weeks that an FSU player has been charged with punching a woman. Freshman quarterback De'Andre Johnson was caught on a surveillance video punching a woman at another bar near campus. He was kicked off the team.
Johnson, however, had yet to play a game for Florida State, while Cook is expected to be a key to the team's offense this year.
A number for Cook was not immediately available, and it was unclear if he has a lawyer. The alleged victim didn't immediately return a call seeking comment, and the school said it would not discuss the matter further.
Copyright 2015 The Associated Press. All rights reserved. This material may not be published, broadcast, rewritten or redistributed.