Florida man reunited with stolen dog in Atlanta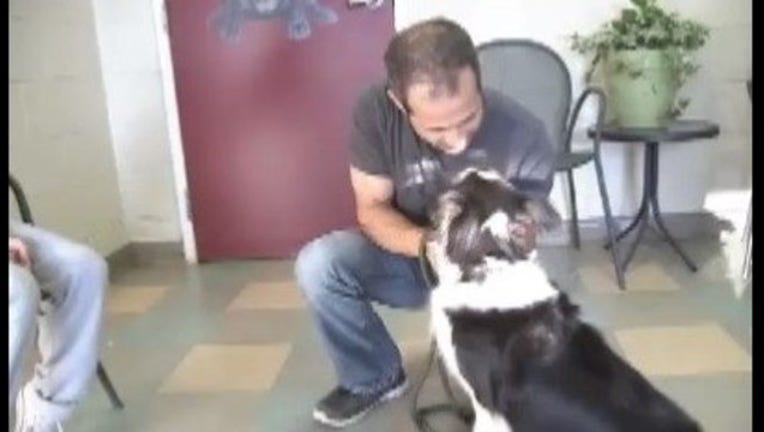 article
A Florida family reunited with their beloved dog, found wandering the streets of Atlanta Friday.

Abbie's family feared they'd never see her again, when she vanished from their Florida home earlier this month.

Her owner says, " A firework went off July 3rd she started going into a frenzy around the yard and a second one went off it spooked her so bad she took off."

So when the phone rang at their Sarasota residence Saturday morning with news the dog was in Atlanta, her owner jumped in the car and drove straight to the Fulton County Animal Shelter to get her.
Abigail was found wandering around Chastain Park Friday, and brought to the shelter. Shelter spokesman Pamela Bryant believes, "someone stole her and brought her here to Georgia, why they left her in Chastain Park we have no idea."
Shelter staff scanned Abigail and were thrilled to discover she was micro-chipped. They contacted the microchip company and given the owner's phone number. They called her owner who was so excited he jumped in his car and drove to Atlanta.
Abigail's owner had her micro-chipped earlier this year during a trip to the vet. He says, "That's probably what made a huge difference in how quickly she was recovered. It could've been months more of searching if it wasn't for the microchip."