Firefighters rescue fawn trapped in Roswell retention pond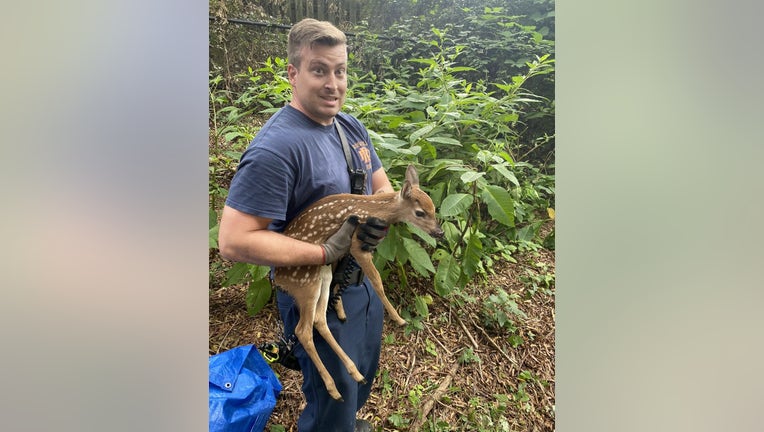 article
ROSWELL, Ga. - A group of Roswell firefighters is getting praise for a wild and "fawn-tastic" animal rescue this week.
The city's Truck 24 crew received a call that a fawn had fallen into a retention pond near Elan Court and was trapped.
The crew didn't waste any time getting in the water to pull the poor animal to safety.
The fire department shared photos of a firefighter holding the animal after its rescue. Officials say the fawn is now safe and sound and back in the wild.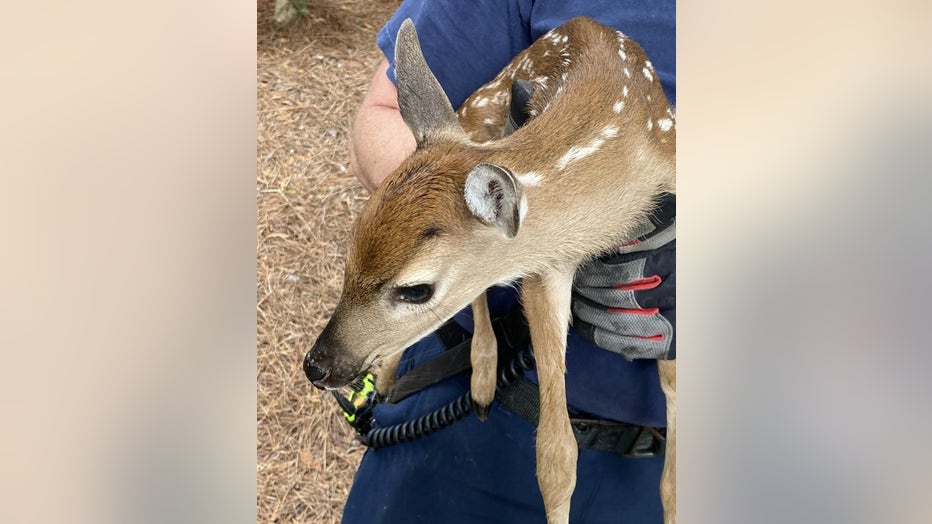 Officials say Roswell residents who see an animal in distress shouldn't hesitate to contact the fire department.
"Reach out to us and we'll be there to lend a helping hand (or hoof)," Roswell Fire wrote on Facebook.