Fire crews battle house fire in Sugarloaf Country Club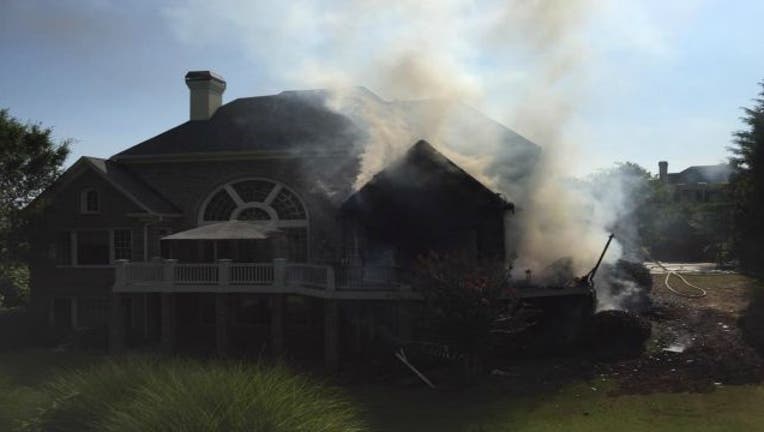 Gwinnett fire crews battled a house fire on Eudora Trail in Duluth GA. Sunday afternoon.
Residents told authorities that they were alerted to the fire by a neighbor knocking on the door. Two college aged students were home at the time that the fire broke out, both were able to escape unharmed.
The cause of the fire has been determined to be accidental. Occupants were cooking with a propane grill on the back enclosed porch when it caught fire and spread to the house.
Fire officials say the home sustained significant damage to the first floor and a total of 4 occupants were displaced.