Father, son accused of murdering laundry clerk in court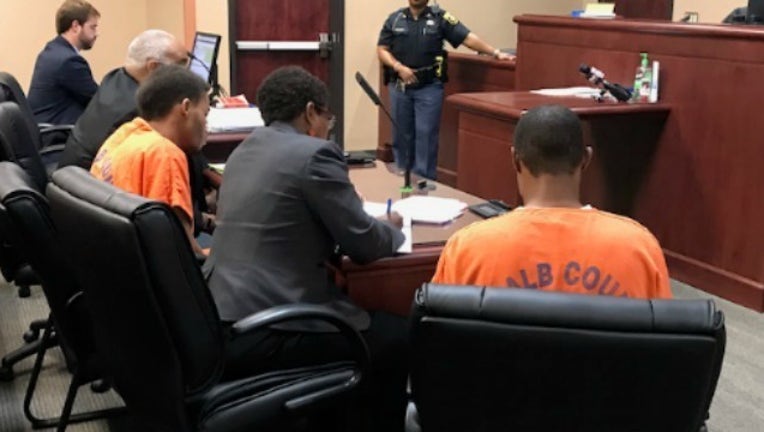 article
DEKALB COUNTY, Ga. - A father and son accused of murdering a DeKalb County laundromat clerk appeared in court Thursday morning. 
Kevin Clark, Jr., 19, and his father, Kevin Clark Sr., were arrested in June and both charged with the murder of 25-year-old Carlos Lemons. 
MORE: Laundromat worker shot dead
According to police, the Clarks planned to rob the Spin Cycle Coin Laundry in April. Lemons noticed the men acting suspiciously outside the business and went to confront them. That is when the men opened fire, striking Lemons multiple times, investigators said.  
Lemons died at the scene.
READ: Vigil held for laundromat worker killed in shooting
Investigators said it was store surveillance video that helped them identify the Clarks. 
"We have spoken with the mother and the one thing that the mother did want was to make sure that these suspects were caught," said Campbell.  "It won't help bring her son back, but she was asking for the suspects to be caught or to turn themselves in so she and her family could have closure." 
The owner of Spin Cycle Coin Laundry told FOX 5 in April that Lemons had only worked there for about three months.
Hundreds turned out for a prayer vigil honoring Lemons in May.
"He was a good guy he went to church he did everything right you know. I don't know why it happened like it did but it did," said Estella Jones, the grandmother of Lemon.
The Clarks appeared for a preliminary hearing Thursday morning. The case has been bound over to Superior Court.
No future court dates have been set.