Father arrested after stabbing wife, 2 teen children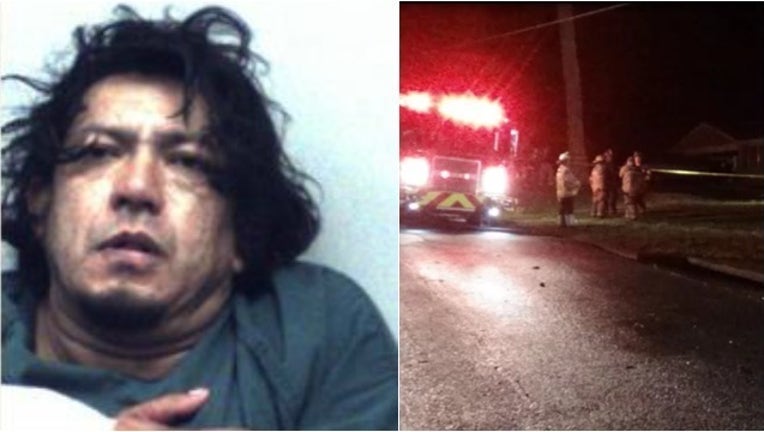 article
GWINNETT COUNTY, Ga. - Police have arrested a Stone Mountain father after he allegedly stabbed his wife and two of his kids after trying to set their home on fire.
Police were called to the 5200 block of Santee Street in unincorporated Stone Mountain early Wednesday morning after reports of a house fire. As they responded, officers received word that Jamie Bernal Gomez, 44, was the man they were looking for. 
Gomez was under the influence of alcohol and possibly an unknown illegal drug and had been arguing with his family Tuesday evening, according to police. He allegedly went into a bathroom inside the home and set items on fire in the bathtub. The suspect's wife, Johanna Brown, 32, told police she tried to put the fire out and that's when her husband stabbed her multiple times. 
"Their two teenage children attempted to help their mother," a police news release stated. "As they were trying to assist her, the suspect stabbed both of them. The 16 year old teen and his 15 year old sister were stabbed multiple times"
Brown and and her two children were taken to the hospital. Police said the boy's injuries were the most serious. 
Investigators said all three victims are expected to survive. 
Police said Gomez jumped out of a window and fled on foot before police arrived on scene. He was seen "physically attacking a car" parked on Deep Springs Drive.  
Gomez was found a few houses away from the home, lying in a neighbor's yard with a knife nearby. Police said they were forced to tase the suspect before taking him into custody. 
Gomez is now facing a number of charges including arson, aggravated assault and cruelty to children. He was taken to the Gwinnett County jail. 
Police said two other children as well as the suspect's mother-in-law were also in the home during the incident, but escaped unharmed.