Family trio accused of assaulting man, killing dog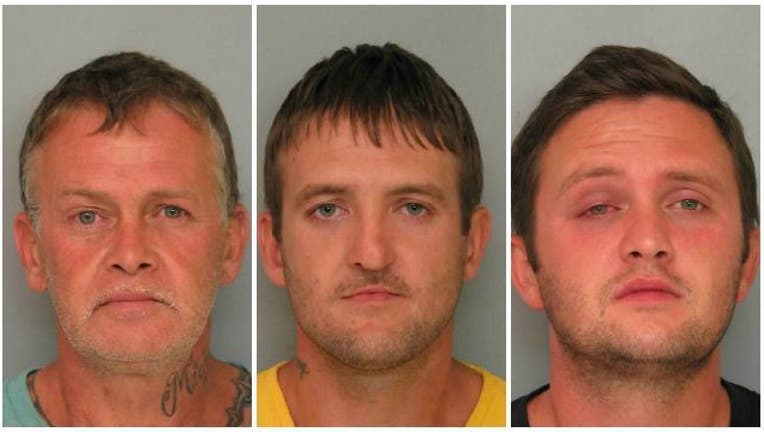 article
A Gainesville father and his two sons were arrested on Sunday for allegedly assaulting a 55-year-old man and killing his dog.
According to the Hall County Sheriff's Office, Dwayne Motes got into an argument with Charles Speer.
Motes later showed up at Speer's home which is located in the 1300 block of Benson Drive. Detectives said he was with his two sons, Nicholas and Matthew Motes.
Investigators said the trio assaulted Speer striking him multiple times in the head. They are also accused of firing off several shots into Speer's car; fatally striking the victim's dog.
Deputies took the three men into custody after a traffic stop. A .22 rifle was discovered inside their car.
Investigators said Speer was treated at the scene for minor injuries.
Dwayne, Nicholas and Matthew Motes have been charged with battery, criminal damage to property, criminal trespass, cruelty to animal, shooting a gun from the roadway, possession of a gun during the commission of a crime and reckless conduct. In addition to those charges, the father has also been charged with public drunk and possession of a firearm by convicted felon.
Alcohol is believed to be a contributing factor in the alleged assault, according to investigators.