ELECTION ROUNDUP: Isakson, Barksdale win Senate primaries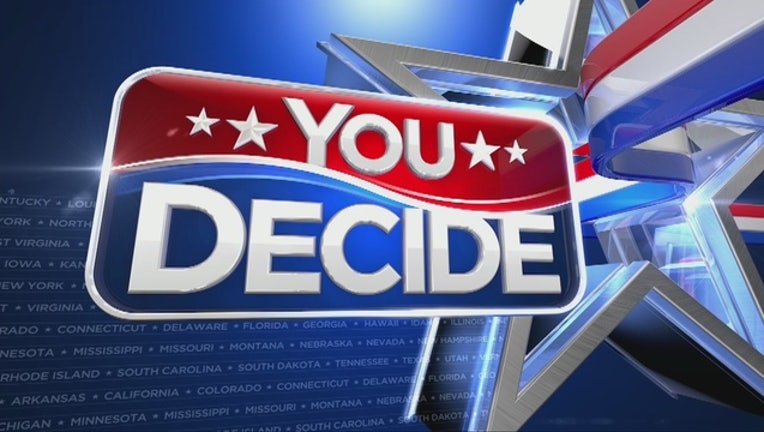 article
ATLANTA - Republican Sen. Johnny Isakson won Georgia's Republican primary and advanced to the general election as he continues his bid for a third term in the U.S. Senate. He will face off against investment banker Jim Barksdale, who defeated two other Democrats to capture his party's nomination in the Senate race Tuesday.
In U.S. House races, incumbents survived primary challenges across the state. The race to succeed Republican Rep. Lynn Westmoreland in the 3rd District is headed to a runoff in July.
RESULTS: U.S. Senate and U.S. House primary races.
Polls closed at 7 p.m. Tuesday night, after voters cast ballots in Georgia's primary election. In addition to the U.S. Senate and House contests, voters made choices for General Assembly seats as well as a number of county-level offices Tuesday. If no candidate in any race earns a majority of the votes, the top two go to a runoff in July.
Here are highlights from Tuesday's primary election results:
U.S. SENATE
Johnny Isakson will compete in November for a third term in the U.S. Senate. The Georgia Republican won Tuesday's primary over two long-shot GOP challengers.
Isakson worked in real estate and served in the state legislature and U.S. House before being elected to the Senate, where he chairs two committees. Now 71, Isakson announced in June that he had been diagnosed with Parkinson's disease but said it wouldn't stop him from running or serving again.
RESULTS: U.S. Senate primary races
U.S. HOUSE RACES
Freshman U.S. Rep. Barry Loudermilk successfully defended his seat from a crowd of Republican primary challengers. Loudermilk of Cassville held off four GOP opponents Tuesday to win his 11th District primary race without the need for a runoff. The primary victory advances Loudermilk to the November general election. He must defeat Democrat Don Wilson, a Marietta investment banker, to win a second term.
Rep. Doug Collins of Gainesville overcame four Republican primary challengers. Collins of Gainesville defeated a crowded field Tuesday that included former Georgia congressman Paul Broun, who was seeking a comeback after a failed 2014 campaign for the U.S. Senate. Collins' victory virtually guarantees he'll return to Washington next year. No Democrats signed up to run for his 9th District seat.
Three other Georgia congressmen defeated challengers in Republican primaries. GOP Reps. Austin Scott of Tifton, Rick Allen of Augusta and Tom Graves of Ranger each won contested primary races Tuesday. With no Democrat running for his seat, Graves' primary victory essentially guarantees he will return to Washington next year. Scott will face Democrat James Neal Harris of Gray in the November general election. Democrat Tricia Carpenter McCracken of Augusta won the Democratic primary and will challenge Allen.
RESULTS: U.S. House primary races
STATE LEGISLATURE
Georgia House Speaker David Ralston reclaimed his northern Georgia legislative district. Ralston of Blue Ridge defeated fellow Republican Sam Snider of Ellijay in a primary election Tuesday. Snider had also unsuccessfully challenged the powerful House speaker at the polls two years ago. No Democrats signed up to run for Ralston's 7th District seat. That means Ralston should get a free pass to re-election in November.
Incumbent Tim Echols defeated two Republican primary challengers seeking his seat on the state Public Service Commission. Echols beat fellow Republicans Kellie Pollard Austin and Michelle Miller in the primary election Tuesday. The win means Echols should coast to a second, six-year term on the utility regulating commission in November, because no Democrats signed up to run for the statewide position.
RESULTS: Click here for the latest in the state races
EDUCATION SPLOSTS
Voters in DeKalb, Paulding, Troup, and Walton counties approved proposals for a penny sales tax to go to fund schools or other capital projects. A sales tax was also on the ballot in Fulton County, where results were slow to come in Tuesday night.
In many of those counties, money raised by the local sales tax tax will go towards the funding of school construction as well as safety improvements and other necessities like new school buses, according to the school districts.
RESULTS: Click here for the latest county races
NOTABLE COUNTY RACES
DeKalb County had several races of note. Democratic District Attorney Robert James was unseated by challenger Sherry Boston. Democrat Michael Thurmond easily defeated two others for his party's nomination for county CEO. Thurmond will be favored to defeat Republican Jack Lovelace in the November general election. DeKalb County Sheriff Jeffrey Mann defeated four Democratic challengers to advance to the general election, as well.
In Cobb County, following controversy over the deal to bring the Braves to the county, Commission Chair Tim Lee was fighting to keep his seat. Republican Mike Boyce led the Republican field. It was unclear late Tuesday whether Boyce would win outright, or Lee would survive and advance to a runoff against Boyce in July.
SPECIAL ELECTIONS
Sandy Springs officials said to expect a runoff in their special election for the District 3 City Council Seat. Officials said a runoff election will likely be called between Chris Burnett and Joe Houseman when the votes are certified on Friday. The runoff election for the seat would be June 21.
RESULTS: Click here for the latest judicial races
VOTING ISSUES
The Georgia Secretary of State's Office reports that investigators are looking into a handful of complaints from voters. Candice Brose, a spokeswoman for the Secretary of State's office, said complaints range from someone not getting a correct ballot to a concern that one polling place doesn't have enough parking spots for disabled people.
At a polling place in Atlanta's Buckhead neighborhood, a woman reported being yelled at for bringing in materials with candidates' names so she would remember who she wished to vote for. Brose said an investigator was dispatched to look into that complaint.
Fulton County elections officials said about 100 voters were listed in the wrong district. House District 59 was redrawn in 2015, changing the voters' ballot. The state caught the mistake late Tuesday afternoon, which affects voters at one East Point polling location, and worked with local officials to correct the problem.
Gwinnett County polling Precinct 123 located at Iglesia Bautista Nuevo Jerusalem Baptist Church in Norcross was ordered to stay open until 7:42 p.m. by Superior Court Judge Tom Davis due to the late opening.
Douglas County election officials kept busy Tuesday night over the State House District 68 Republican primary. Incumbent Dusty Hightower was appointed to be a Superior Court Judge in the Coweta Judicial District during advance and absentee voting, forcing him to withdraw. State Republican leaders put forth three names to take his place: Timothy J. Bearden, J. Collins, and Marc E. Lattanzio. Because the two ballots are different, election officials warned it would take longer to reconcile the results of the race with some counting to be done by hand.
(Please refresh page for the latest updates)
The Associated Press contributed to this report