Driver shot during road rage incident in Cherokee County, deputies say
CHEROKEE COUNTY, Ga. - One man is in the hospital and another is in custody following a possible road rage shooting in Cherokee County Thursday evening.
Deputies were called out around 7:18 p.m. to the corner of Highway 92 and Woodstock after reports of a shooting. According to officials, a Woodstock police officer witnessed the shooting and performed a traffic stop on the suspect, identified as 61-year-old Wade McEwan.
Close to the scene, deputies found the victim, 25-year-old Acworth resident Jason Daxon, with multiple gunshot wounds. Medics rushed Daxon to a nearby hospital with serious injuries.
According to investigators, the incident began when both men were traveling west on Highway 92. While driving, Daxon tried to pass McEwan but was blocked. 
Officials said Daxon attempted to pass McEwan several times until both vehicles eventually stopped at a traffic light at the intersection.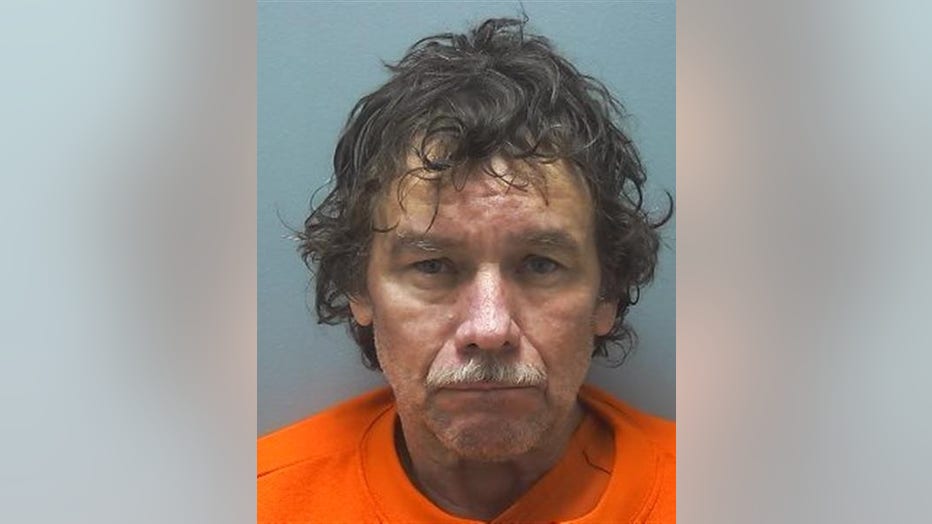 Wade McEwan (Cherokee County Sheriff's Office)
"They were both stopped at the red light at the intersection of Highway 92 and Woodstock, that's when McEwan begins firing through his driver side window at Daxon's vehicle," Cherokee County Sherif's Office spokesperson Patty Pan said. "McEwan shoots 14 rounds."
Daxon's fiancee, Angelina Peterson, said he has a on a long road to recovery.
"Jason is stable. He is undergoing surgery on again tomorrow, so his issues are, um… we still need our prayers because we're not done yet," said Peterson.
Peterson said he was hit twice, once in the bicep, another slug went through his stomach.
She said detectives have gathered evidence including multiple videos recorded at businesses like CVS and from eyewitnesses. The police report has several pages of witnesses who apparently saw much of what led to the charges.
Peterson asked any other witnesses to the road rage incident to contact the sheriff's office
"If anybody has any information that can help me and my family we would appreciate it. This is obviously something we were not expecting," she said
McEwan remains in custody at the Cherokee County Adult Detention Center without bond charged with aggravated assault, reckless conduct and reckless driving.