Dozens stranded by flood waters in Kansas City area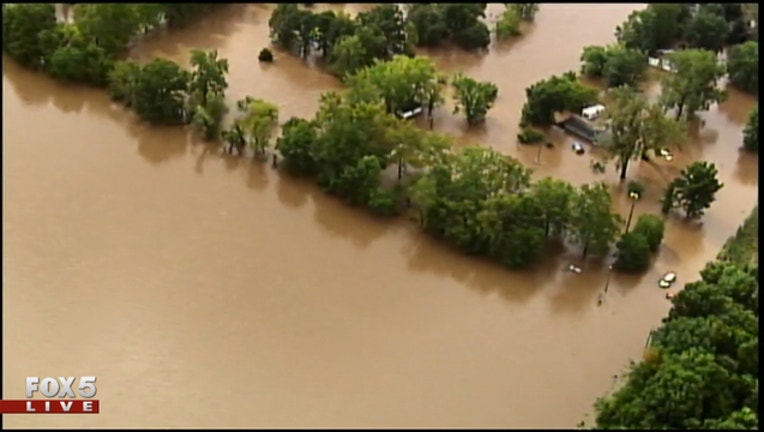 article
KANSAS CITY, Mo. - Authorities have rescued more than a dozen stranded drivers after heavy rains soaked parts of Kansas City, Missouri, and its suburbs.
Flash flood warnings have been issued across the area. Local television station KCTV reports that police and fire crews plan Tuesday to go door-to-door in one area of southern Kansas City, asking residents to voluntarily evacuate.
The National Weather Service says as much as 9 inches of rain fell in one city neighborhood, while a large swath around the city saw between 4 and 6 inches of rain.
In the suburb of Overland Park, Kansas, the local fire department says it responded to over 16 water assist calls as drivers found themselves stalled in high waters. Water rescues also were conducted on the Missouri side of the metropolitan area, in Kansas City and Riverside.