Douglass High School pivots to online classes after small fire, officials say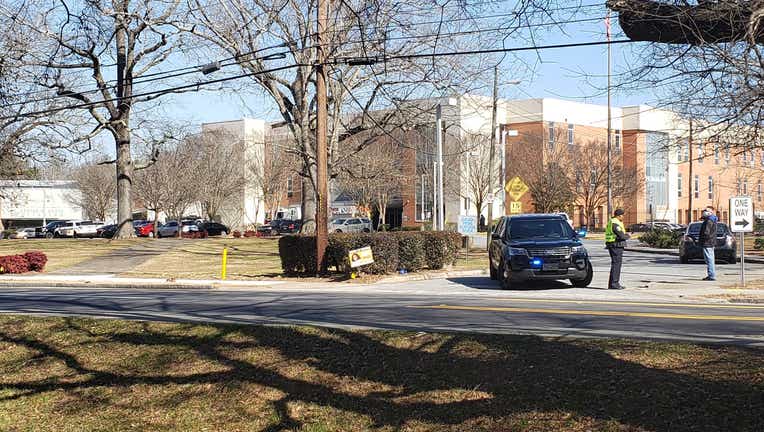 ATLANTA - School officials say students and educators at Frederick Douglass High School will be pivoting to virtual learning on Friday after a small fire forced the school to evacuate and damaged a portion of the school.
Atlanta firefighter said the fire started in a restroom on the third floor of the building located in the 200 block of Hamilton E Holmes Dr. NW. The fire was later extinguished by the sprinkler system. Everyone was evacuated safely during the fire and there were no reports of injuries.
Atlanta Public Schools says teachers and students will hold class on Friday remotely to allow for Operations and Maintenance staff to clean up and repair damage caused by the fire response. Classes will remain virtual on Monday and Tuesday with classes expected to shift back to in-person on Wednesday.
Parents and students can pick up pre-packaged breakfast and lunch meals at the school between the hours of 12:30 and 2 p.m.
School officials say if there are any technical issues or issues with any electronic devices, they should call the school.
Instigators are working to learn what caused the fire. The extent of the damage has not been released.
____
WATCH: FOX 5 NEWS LIVE COVERAGE