Deputies seek public's help in search of missing Florida woman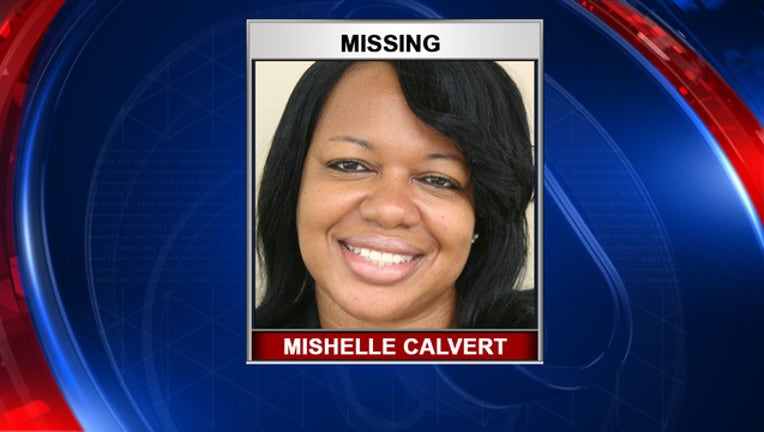 article
ROCK HILL, S.C. - Investigators are searching for a Florida woman who was staying in Rock Hill, South Carolina and hasn't been seen since May 8.
Authorities say Mishelle Renee Calvert, 54, was staying staying in South Carolina for about a month and was supposed to return to Florida May 8, but she never made it to Florida and is not answering her cell phone. Her last known address was in Jacksonville, but deputies say she was believed to have been traveling to Miami when she disappeared.
Authorities say her vehicle was recovered at an apartment building in Charlotte, North Carolina on May 30th, but there was no sign of Calvert, and the building was unoccupied.
Calvert had been staying at a home in Rock Hill, South Carolina, which belongs to her son, Joshua Goodman, after he was arrested on attempted murder charges prior to her arrival. "He attacked a neighbor about a month ago and beat her up pretty well," a family member told FOX 46 in Charlotte in June.
Authorities believe Calvert was taking care of the house at the time.
Calvert is described as five-foot five inches tall and about 200 pounds. Authorities in South Carolina are asking everyone to share her photo in hopes that someone who knows something would come forward.
Anyone with information is asked to contact the York County Sheriff's Office right away at 803-628-3059 or Crime Stoppers of York County at 1-877-409-4321.